Friday, September 17th, 2021: 3D Community News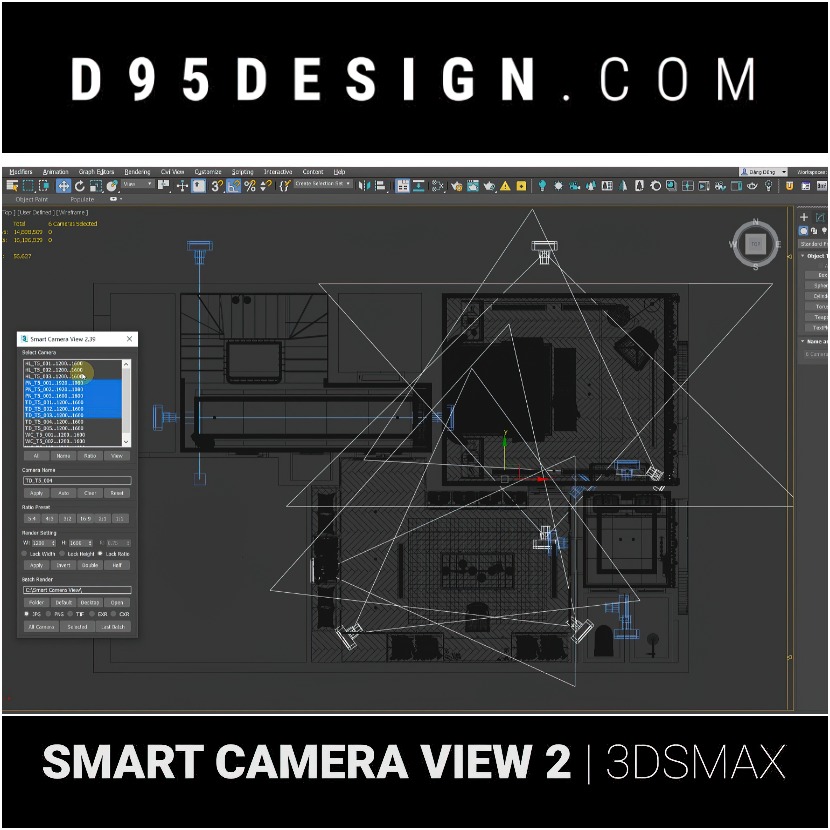 D95 Design has released its latest version of Smart Camera View 2.42 Maxscript. It is a fantastic script intended to replace the default Camera View (C) in 3dsMax with excellent functions.
It saves a lot of time when you set the camera, especially in scenes with multiple cameras with different aspect ratios. It works with any camera, Target, Vray, Corona, and so on.
Some of the features included in this tool:
Set output resolution & ratio aspect for each camera.
Quick change viewport & ratio aspect to the selected camera.
Fast select camera in viewport through camera list.
Batch renames multiple cameras with an incrementing number suffix.
Quick set ratio & render output resolution for each camera.
Quick set output folder & output type when batch rendering.
One-click render all cameras in a scene.
Lock selected cameras.
Added resolution preset button that is customizable by the user.
Changing default folder for max and creating sub-folder for the output.
And many more….
You can get it now for only 7.99 USD!
We encourage you to watch this three-and-a-half-minute explanatory video.
D95 Design is an architectural visualization studio with a passion for scripting and the development of new tools.