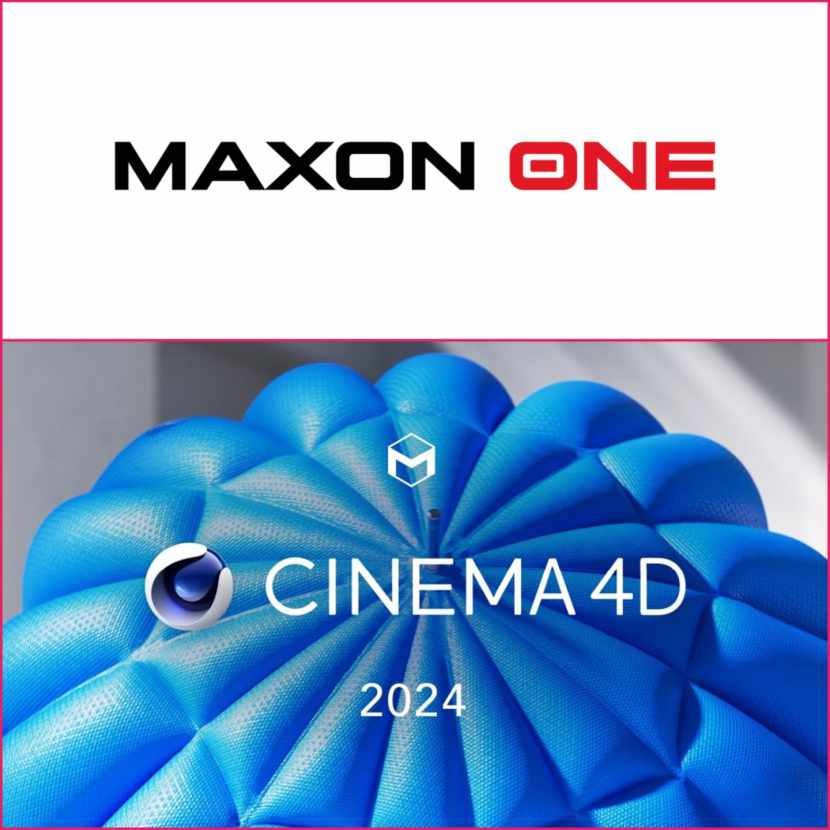 Maxon has released Cinema 4D 2024.1, an update to its 3D design and animation software.
Cinema 4D 2024.1 is primarily a bugfix update, following the release of Cinema 4D 2024.0 last month – the online changelog consists entirely of a list of fixes.

However, Maxon's blog post also cites "substantial speed enhancements" to MoGraph tools, particularly Effectors and Multi-instance Cloners, although it doesn't give any figures.

The update also introduces a preconfigured, render-ready starter scene for new users.

Check the video now!

Maxon
is a developer of professional 3D modeling, painting, animation, and rendering software. In January 2020, Maxon and Red Giant closed a merger between the two companies. Cinema 4D, Redshift 3D, and Red Giant products help you create and render everything from stunning visual effects in top feature films, TV shows, and commercials, to cutting-edge game cinematics for AAA games, as well as for medical illustration, and architectural and industrial design applications. Maxon products are available directly from the website and its worldwide distribution network.