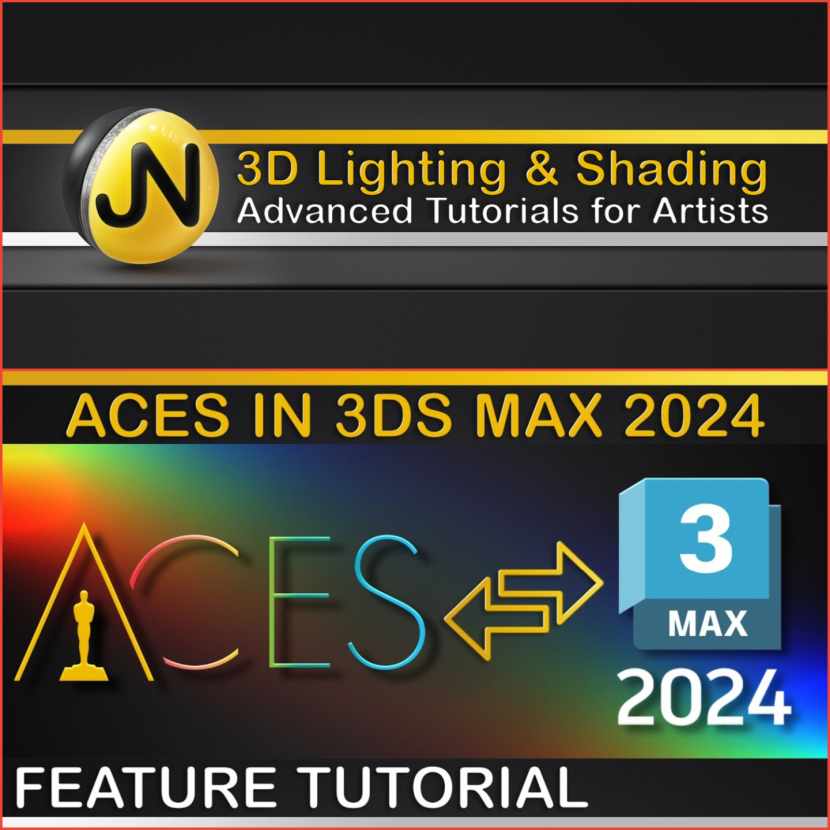 Jonas Noell recently released an in-depth tutorial explaining ACES workflow in 3DS Max 2024 and V-Ray.
In this tutorial, you will learn how to use ACEScg workflow within V-Ray 6 and 3ds Max 2024.

We will go through all the necessary preparation work for converting an existing sRGB scene into ACEScg using the newly built Color management system of 3DS Max 2024.

Additionally, we will check out some common problems that you may run into and explore how to solve those.

In this tutorial, Jonas is using 3DS Max 2024 and V-Ray 6, and the techniques here shown require the latest version of 3DS Max as earlier versions don't use built-in Color management.

However, the most important step of this video is the preparation of your scene which is identical to previous versions of 3DS Max where you have to use ACEScg color management through the V-Ray render settings.

Check the video now!

Jonas Noell is a Germany-based Lighting & Shading artist, dedicated to sharing the knowledge of VFX and CGI.