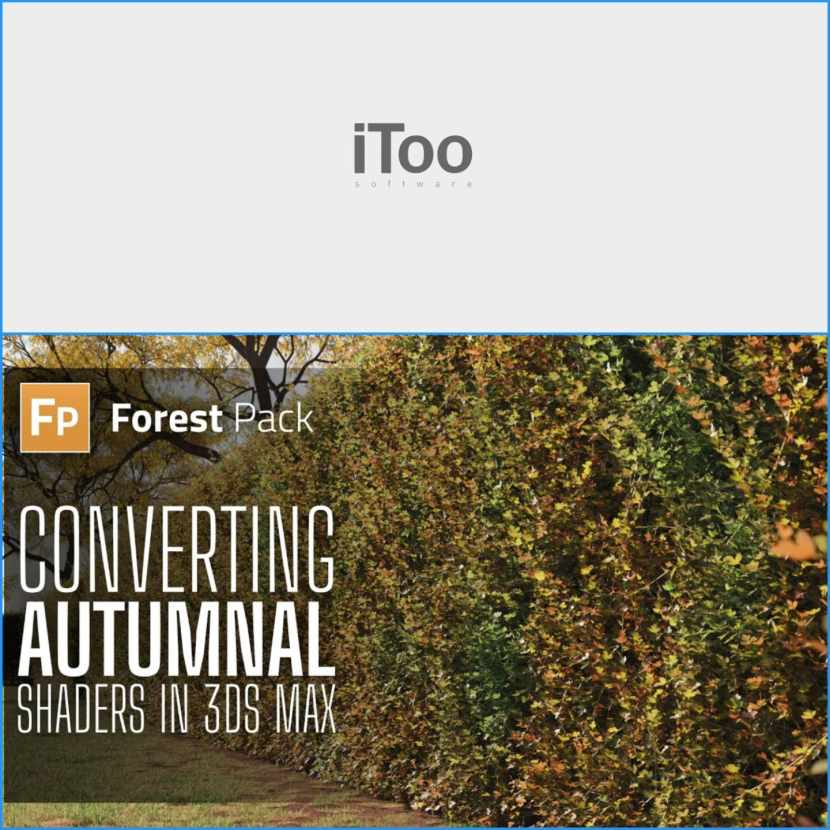 iToo Software recently released a very interesting tutorial explaining how to quickly and effectively change the shaders of your Forest Pack assets in 3ds Max!
For sure all of us like the autumn colors. Ranging from deep greens all the way up to the yellow tones.

The best thing is, you can do it really easily in 3ds Max and Forest Pack!

Check the video and send us your work!

iToo Software is a 3D software and developing company founded in 1999 in Cádiz, southern Spain. The creators of Forest Pack and RailClone, top-ranked plugins for Autodesk 3ds Max, with a wide range of applications in ArchViz, VFX, and games. Itoo team is constantly working hard to develop clever and productive tools which make 3D Artists' life easier.