Tuesday, April 26th, 2022: 3D Community News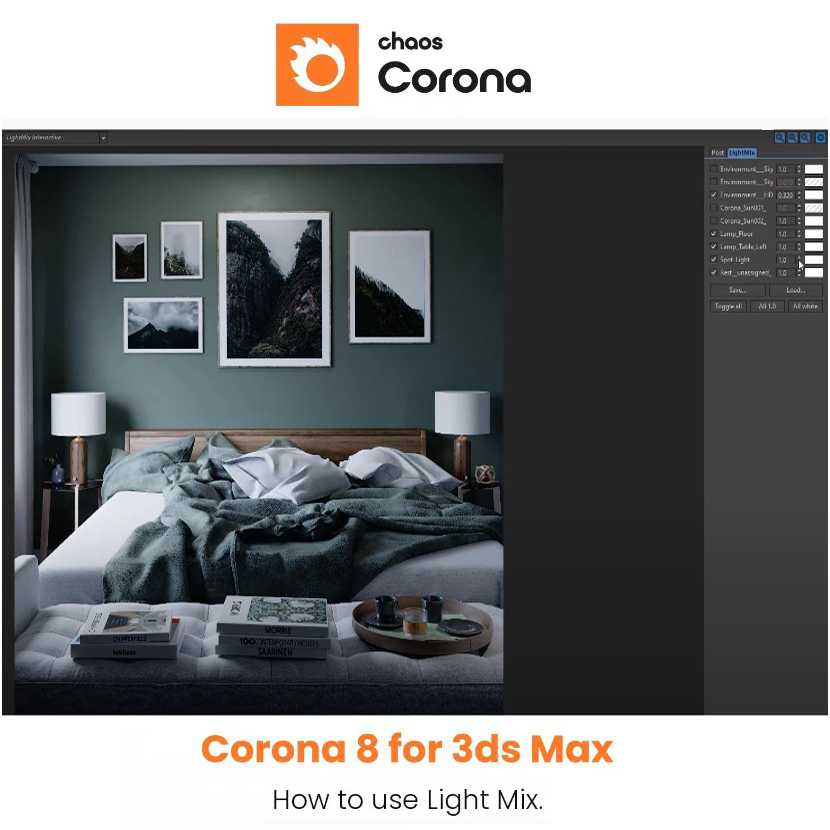 Chaos Corona team has shared a very interesting and quick tutorial on how to use Light Mix with Corona 8 for 3DS Max which is a very handy tool that helps you to adjust, change and tweak lighting mood after the rendering process.
By the end of this quick tip, you would be able to do the following:
Add light mix pass automatic and manual ways.
How to set up your "light select" element and have control over the lighting of your scene.
Change, and adjust the intensity and color of your scene lighting.
Create, save, and load, different lighting scenarios from just a single render.
Use Multiple suns and environments with Corona Light Mix.
Light Mix in Corona Image Editor.
Enjoy watching these 7-minutes of tips now!
If you are interested in learning more about the new Corona Image Editor, check the video below:
Chaos Czech is a company specializing in software development for 3D computer graphics and visual effects with offices in Prague and Prostějov. Well-known for Corona renderer which helps artists and designers to create photoreal imagery and animation for design, television, and feature films. It recently became a part of an Academy Award-winning company, Chaos Group.