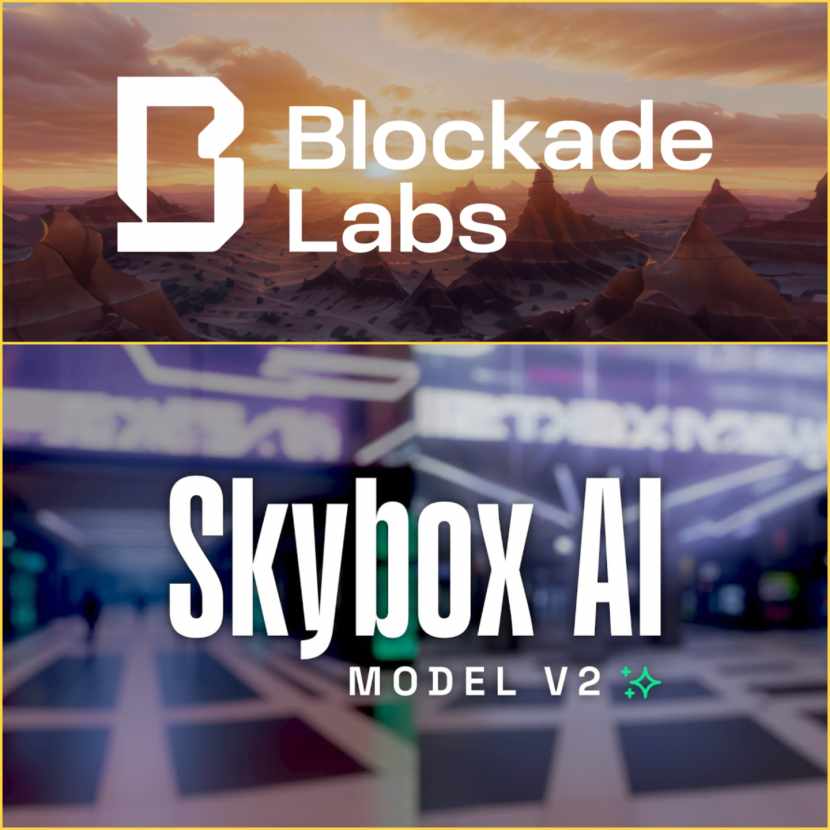 Blockade Labs has updated Skybox AI, its browser-based generative AI tool for creating skybox environments from text prompts or rough sketches.
The update adds the option to export images in EXR and HDR format, which the video above describes as "HDRI" – although according to the welcome screen on the site, the files aren't 32-bit images, so while they could be used to light a 3D scene in a DCC app, they wouldn't actually be High Dynamic Range images.

As well as long images, it is also now possible to export environments as PNG cube maps and to export HD videos of the environment.

Price and system requirements
Skybox AI is currently in beta. It's browser-based, so it should run in standard modern web browsers, although some features are only available on desktop machines or larger tablets.

Users with free accounts can generate up to 15 skyboxes per month. Exports are watermarked and are licensed under a CC-BY license.

Basic accounts cost $120/year, including the advanced features, and can generate 1,200 skyboxes per year.

Pro accounts cost $240/year, can generate 3,000 skyboxes per year, and include full commercial licensing. Technowizard accounts cost $578/year and can generate an unlimited number of skyboxes.
Check the video now!

Having years of experience as a game dev studio, Blockade Labs is primed to put the power of world creation into the hands of anyone and everyone through the power of AI.