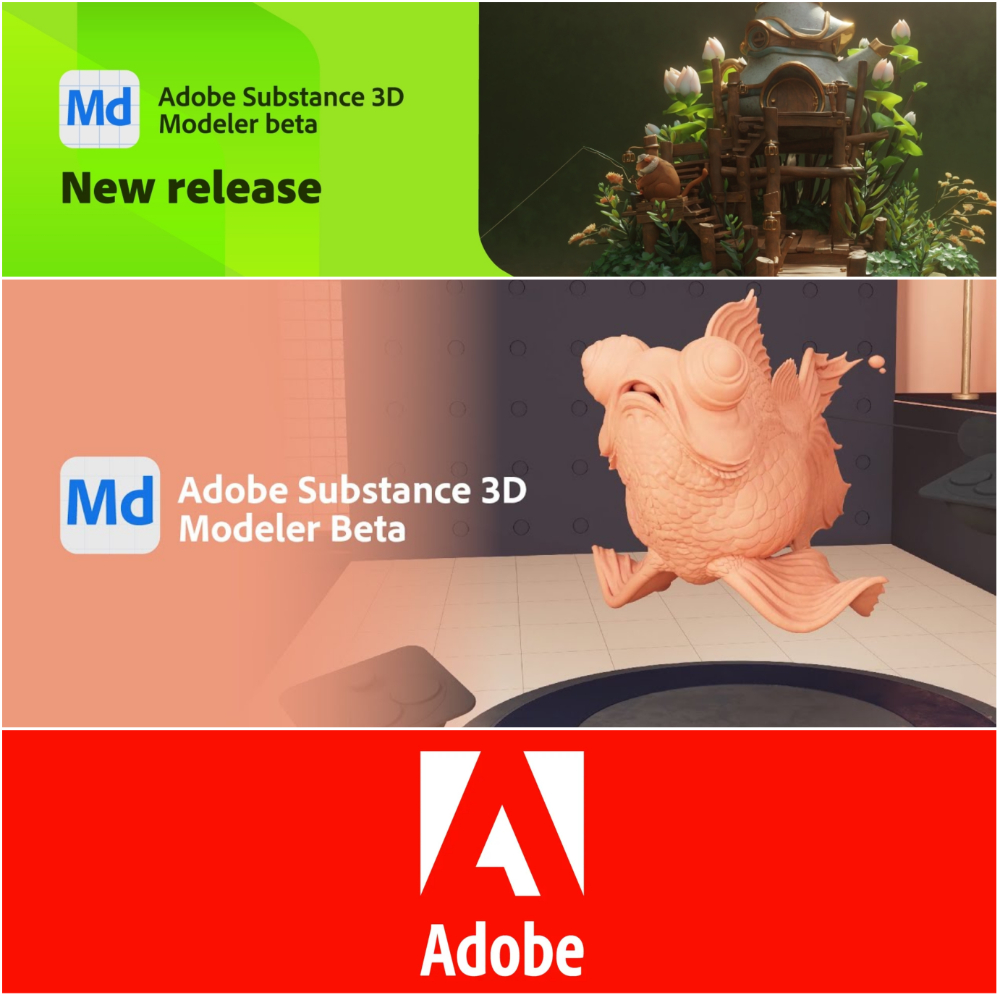 Adobe has released the highly anticipated Substance 3D Modeler, its new VR sculpting app, as a free beta.
The software, which can be used either in virtual reality with an Oculus headset, or in desktop mode with a mouse and keyboard, lets users build up 3D forms via a mix of clay-like sculpting and boolean operations. Furthermore, models can be exported to other DCC applications or game engines in FBX, OBJ, or USD format, with Adobe pitching the software as a quick way to create both organic forms and concepts for hard-surface props.
Be sure to check the video below!
Adobe is an American multinational computer software company delivering applications for a wide range of content, including graphics, photography, illustration, animation, multimedia/video, motion pictures, and print. Incorporated in Delaware and headquartered in San Jose, California, famous for its creative suite that contains Photoshop, Premiere Pro, Illustrator, After Effects, Lightroom, Substance 3D Designer, Acrobat Reader DC, and many more.