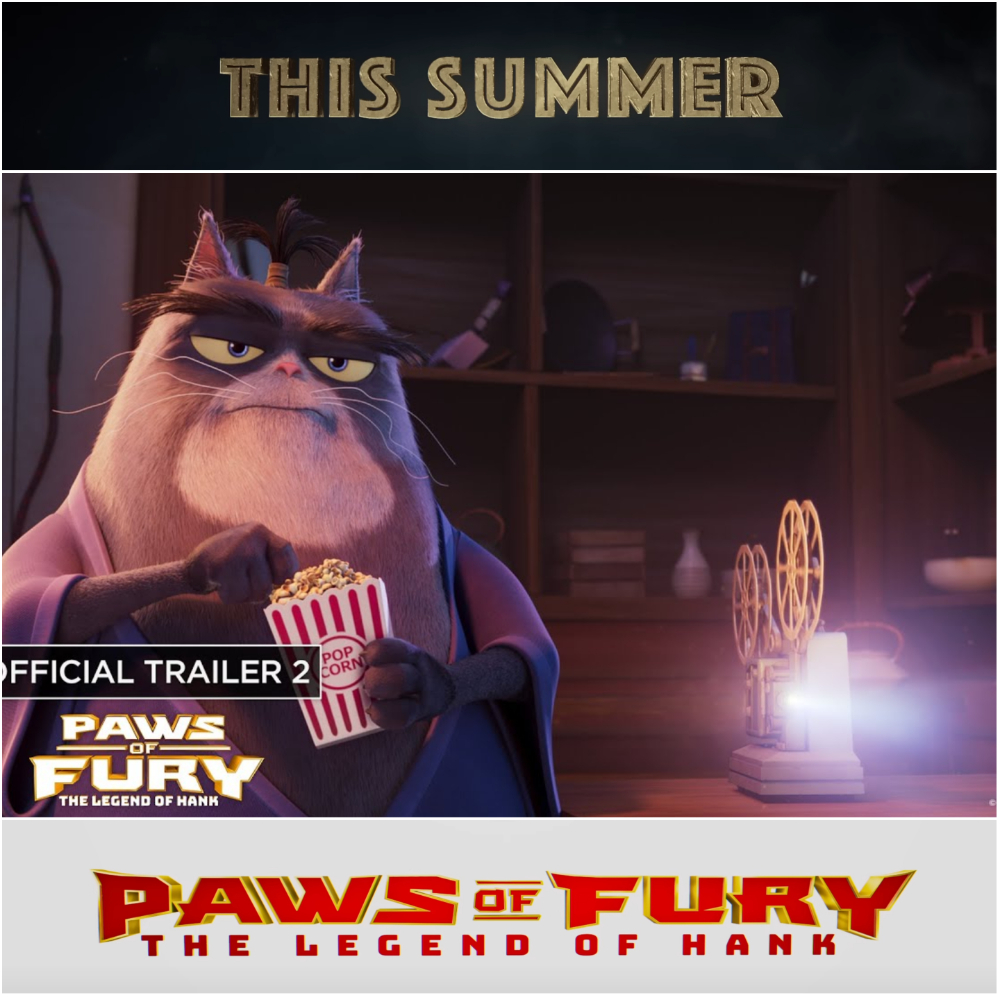 Paramount Pictures has just released a second trailer for The Legend of Hank. This adventurous tale will start hitting cinemas starting from July 15th.
A hard-on-his-luck hound Hank (Michael Cera) finds himself in a town full of cats. The town and its inhabitants are in desperate need of a hero to help them defend themselves from a ruthless villain's (Ricky Gervais) evil plot to wipe their village off the map. With help from a reluctant teacher (Samuel L. Jackson) to train him, our hero must assume the role of town samurai and team up with the villagers to save the day. But... there is a small problem.... cats hate dogs!
Also starring Mel Brooks, George Takei, Aasif Mandvi, Gabriel Iglesias, Djimon Hounsou, Michelle Yeoh, Kylie Kuioka, and Cathy Shim, PAWS OF FURY: THE LEGEND OF HANK pounces into theatres July 15, 2022
Mark Koetsier, Rob Minkoff, and Chris Bailey teamed up to tell a beautiful story about Hank, a loveable dog with a head full of dreams about becoming a samurai, who sets off in search of his destiny.
Enjoy watching! Now!
Paramount Pictures Corporation (PPC), a major global producer and distributor of filmed entertainment, is a unit of Viacom (NASDAQ: VIAB, VIA), home to premier global media brands that create compelling television programs, motion pictures, short-form content, apps, games, consumer products, social media experiences, and other entertainment content for audiences in more than 180 countries.