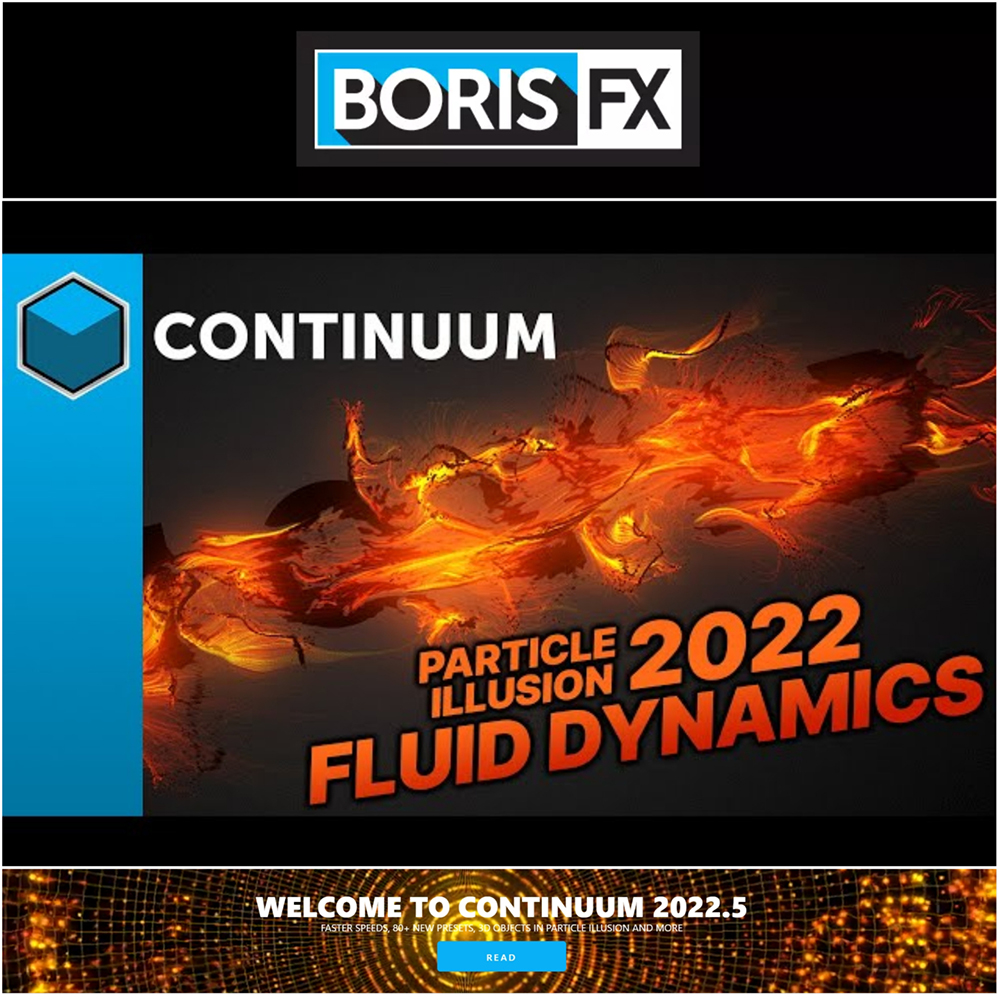 Boris FX has released Continuum 2022.5 in which Particle Illusion Fluid Dynamics is one of the significant new features. Feel free to join John Dickinson on a tour where he shows the latest additions and updates to Particle Illusion inside Continuum 2022.5. New 3d widgets, node functionality, 3d model emitters, and many more.
Fluid dynamics is one of two branches of fluid mechanics, which is the study of fluids and how forces affect them. Read More!
Be sure to check the video below!
Boris FX is a leading developer of visual effects software and plugins for film, video, and photography creative professionals. Its mission is to create the highest quality creative tools available for editors, colorists, VFX artists, designers, and animators.