Monday, August 16th, 2021: 3D Community News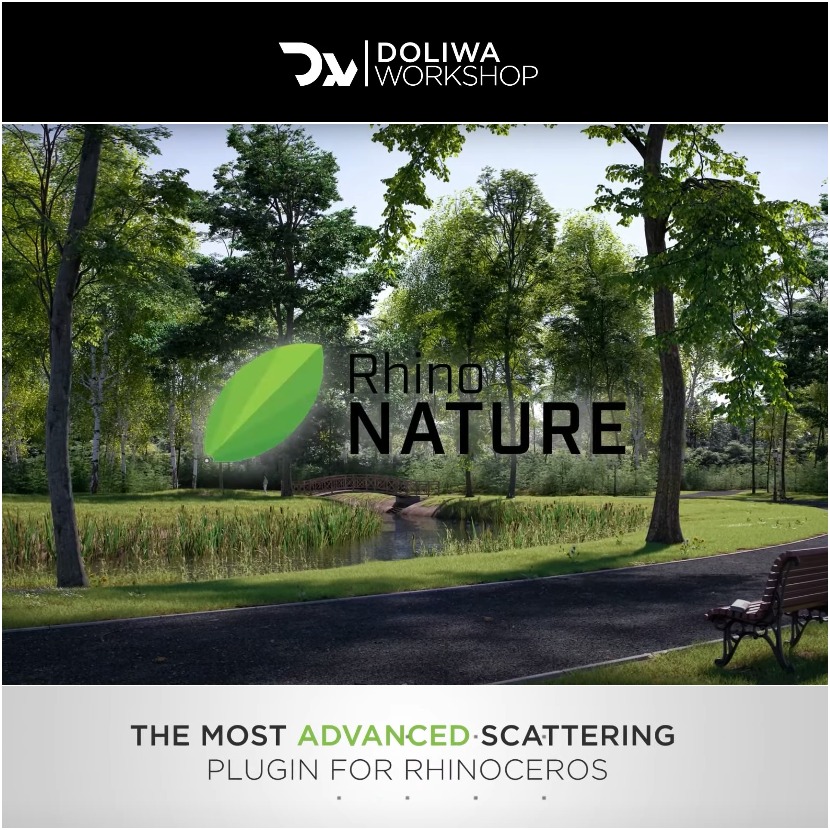 DOLIWA WORKSHOP has released a  non-destructive scattering tool for Rhinoceros called Rhino Nature.
Some of the fantastic features of this remarkable tool are:
Non-destructive workflow. Changes have never been easier!
Lightweight viewport. Gain the ability to populate insane amounts of objects.
Live update. All changes are applied automatically.
Smart ecosystem management. A clever approach to the management of distributed objects.
Unique distribution. It seamlessly patterns complex three-dimensional objects.
Preset library. Built-in high-quality presets for quickly get up running a project.
We encourage you to watch the Rhino Nature trailer and learn more about it.
They offer Rhino Nature with three different Licenses, Starting from a Single 125 € for one device, Indie 155 € for two devices, and Volume 115 € for as many devices as you need with a minimum of 5 devices.
DOLIWA WORKSHOP was founded by Przemysław Doliwa, a 3D artist based in Poland with a passion for developing solutions to daily problems.