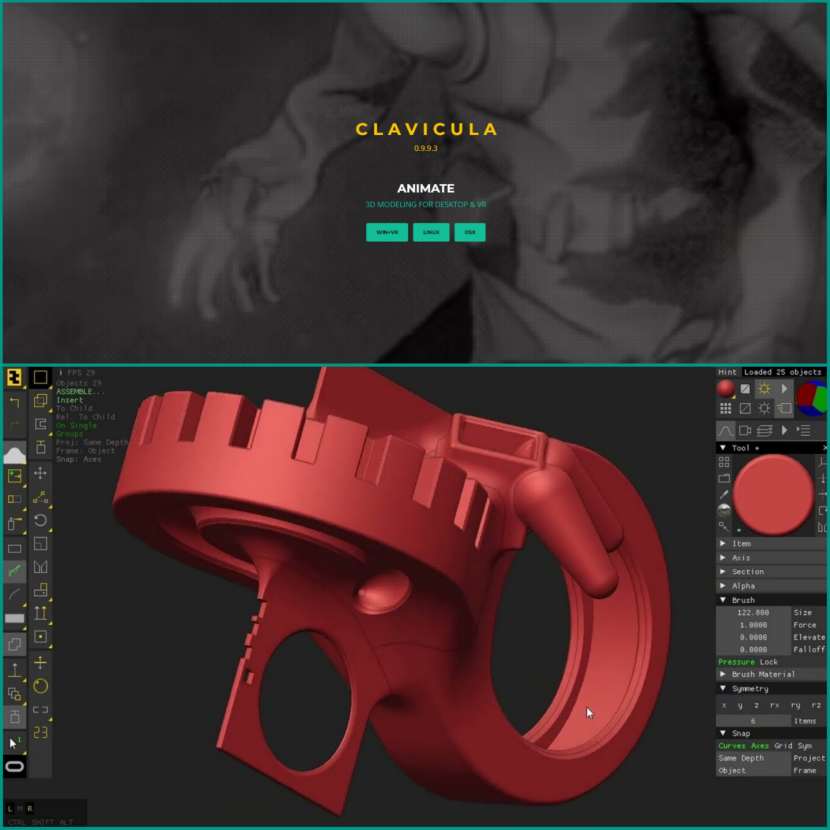 Lucian Stanculescu has released an update to its free SDF modeling tool, Clavicula!
Looking for a quick way to rough out ideas for props and product designs? Check out Clavicula, developer Lucian Stanculescu's promising lightweight cross-platform 3D modeling app.

The software has been in development for a couple of years but has just gained interesting a new Boolean modeling toolset based on Signed Distance Fields, also used in Adobe's Substance 3D Modeler.

Although Stanculescu only began work on Clavicula in 2021, he has been developing 3D modeling software for much longer.

As well as 3D modeling, it supports 3D painting, PBR materials, ray-traced viewport rendering, and Bones: an unusual system for sketching out and posing a model with some similarities to ZBrush's ZSpheres.

Recent updates have even added a basic physics toolset, for rigid bodies and collisions.

Enjoy watching this awesome video presentation!
Lucian Stanculescu is a CGI artist and software developer, and creator of Clavicula.