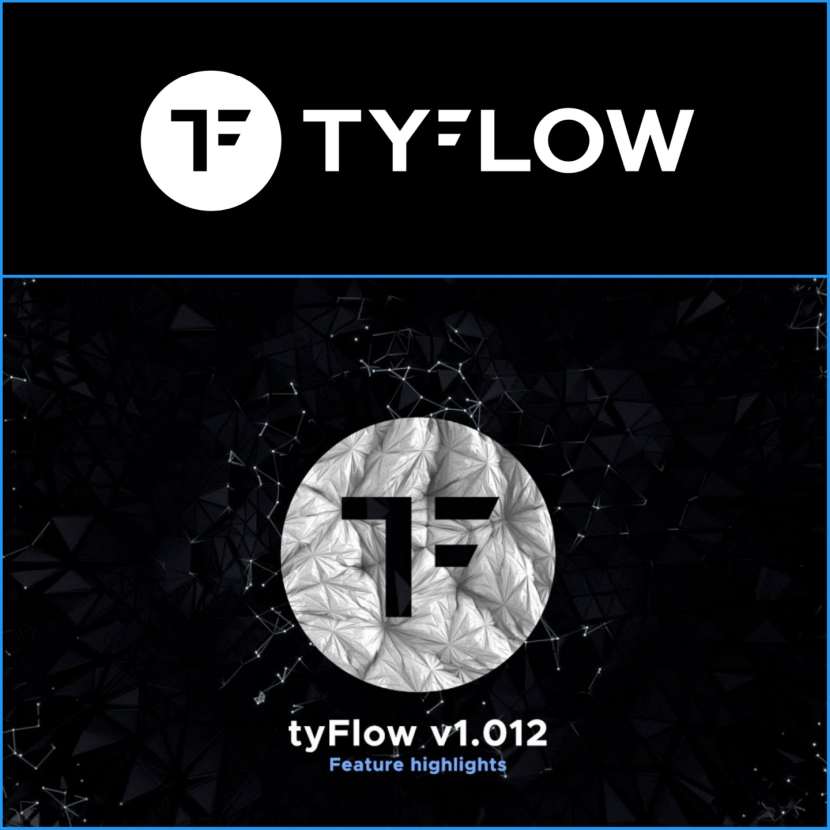 Tyson Ibele has released a new stable version of tyFlow for 3DS Max!
It's a major update, adding 20 new operators for generating procedural terrain, taking tyFlow into a part of the market more usually associated with tools like Gaea and World Creator.

Users can simulate the effects of weathering and sediment deposition via an erosion solver, and generate surface colours procedurally using a layer-based system, with the option to use flow maps to shade gulleys.

As well as converting imported 3D meshes into terrain, there's a neat-looking option to sculpt terrain interactively, with tyFlow intersecting an imported mesh with the existing landscape surface in real-time.

The terrain system also interacts with tyFlow's other toolsets, with users able to flood terrain dynamically using the shallow water solver or dress it by scattering rocks and debris across its surface.

Tyson Ibele has also added a new ivy algorithm to the Grow operator, making it possible to generate procedural vegetation across surfaces in a scene.

It was originally introduced in tyFlow 1.010 last year, but gets an update in version 1.012, with new options to control intersections of the ivy generated.

Pricing and system requirements
tyFlow is available for 3ds Max 2018+. The free edition provides the full simulation feature set but lacks CPU multi-threading, GPU acceleration, or the option to export simulation caches.

A perpetual node-locked licence of tyFlow Pro costs $495. A perpetual floating licence costs $645.

Of the GPU-accelerated solvers, the Particle Bind solver is OpenCL-based, so is hardware-agnostic; the PhysX and Cloth Collision Solver require a CUDA-capable Nvidia GPU.
Enjoy watching this awesome video presentation!
Tyson Ibele is an animator living in Toronto, Canada. He works for MAKE and currently designs mobile video games in his spare time.