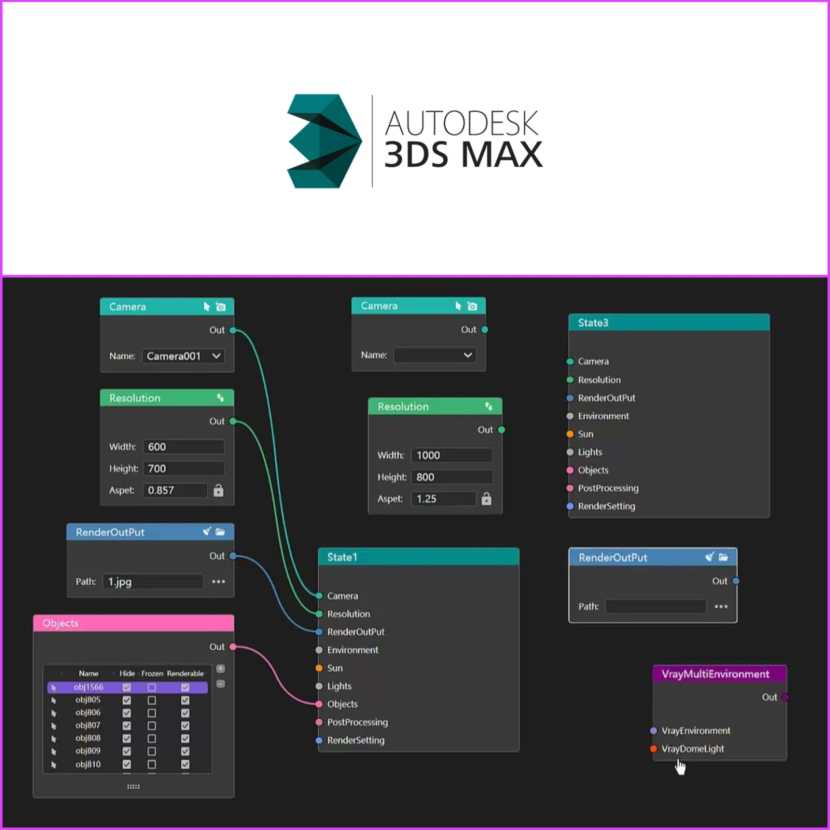 TRViz has announced MaxFlow, a new plugin for 3ds Max that aims to simplify scene management through a node-based system.
Suitable for various scenes MaxFlow is a powerful efficiency tool designed for visualization professionals. It extends the capabilities of 3DS Max software and supports rendering engines like V-Ray and Corona. It's suitable for a variety of application scenarios, including indoor, outdoor, and product visualization.

Core features include:

Node-Based System: MaxFlow uses a node-based interface for managing scene data, allowing users to switch between different lighting and compositions easily.

Compatibility: The plugin is designed to work with 3ds Max and supports rendering engines like Vray and Corona.

Batch Rendering: A state recording feature is included, enabling multiple lighting and rendering setups within the same Max file. This can be rendered and saved in one click.

The plugin offers a 30-day free trial and comes with customer support. It's available for a one-time purchase, eliminating the need for a subscription. Find out more on Gumroad.
Check the video now!

TRViz is a 3DS Max scripts/plugin developer.