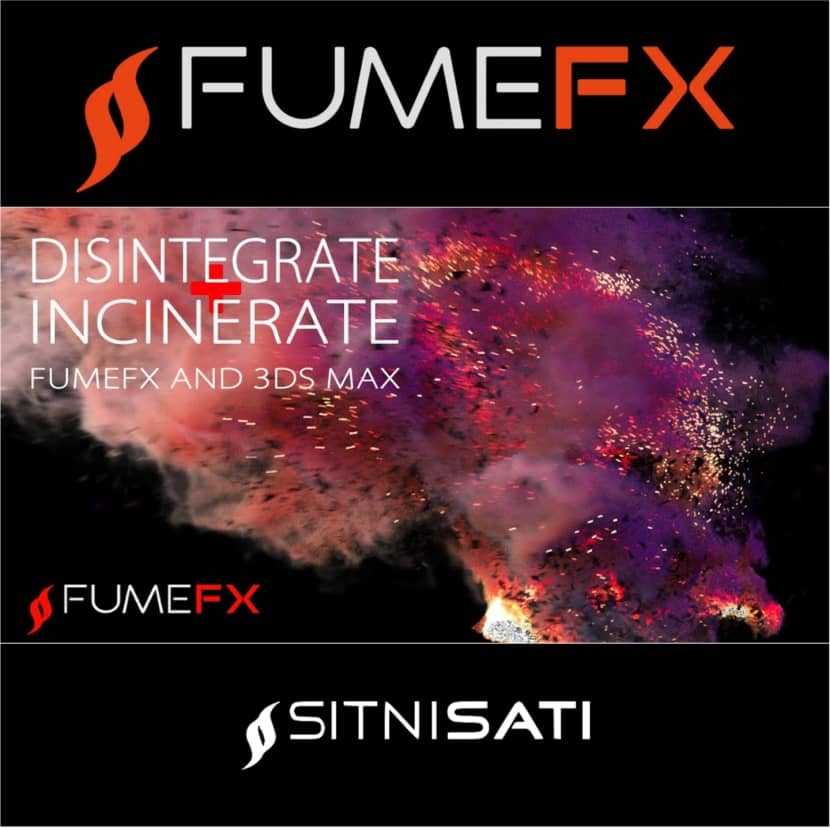 Sitni Sati has released FumeFX 6.0 for 3ds Max in public beta.
FumeFX 6.0 is the first major update to the software since FumeFX 5.0 was released in 2018, but it's immediately clear what the development time has been used for.

Sitni Sati claims that this is a huge update, turning the popular gaseous fluid simulator into a complete multiphysics system, with a new node-based architecture for creating particles, rigid bodies, and soft bodies, including cloth and rope.
A new particle mesher makes it possible to mesh particle systems to liquids.
Integration with Autodesk's Arnold renderer has also been extended, making it possible to render particles as points inside Arnold, or render splines connecting particles as Arnold curves.

This time, Sitni Sati has created a completely new, node-based procedural system that includes particle system, rope, rigid body dynamics, cloth, soft body dynamics, voxel grid manipulation, node-based access to FumeFX simulation and interaction, extensive integration with the Arnold renderer supporting point rendering, procedural rendering of splines via Arnold curves, geometry instances, volumes and custom channels, ISurf - particle mesher object and much, much more. With over 130 ready-to-use nodes artists can create amazing visual effects directly inside the FumeFX package more efficiently than ever before.

FumeFX 6 beta for 3ds max is now open to everyone!

It is available as a free, fully functional commercial license that is valid until 31.December.2022.

Get your free FumeFX 6 license at the Sitni Sati forum.

Enjoy watching the overview in the video below!
Sitni Sati is a visual effects software company that creates cutting-edge technologies designed for the most demanding production environments.