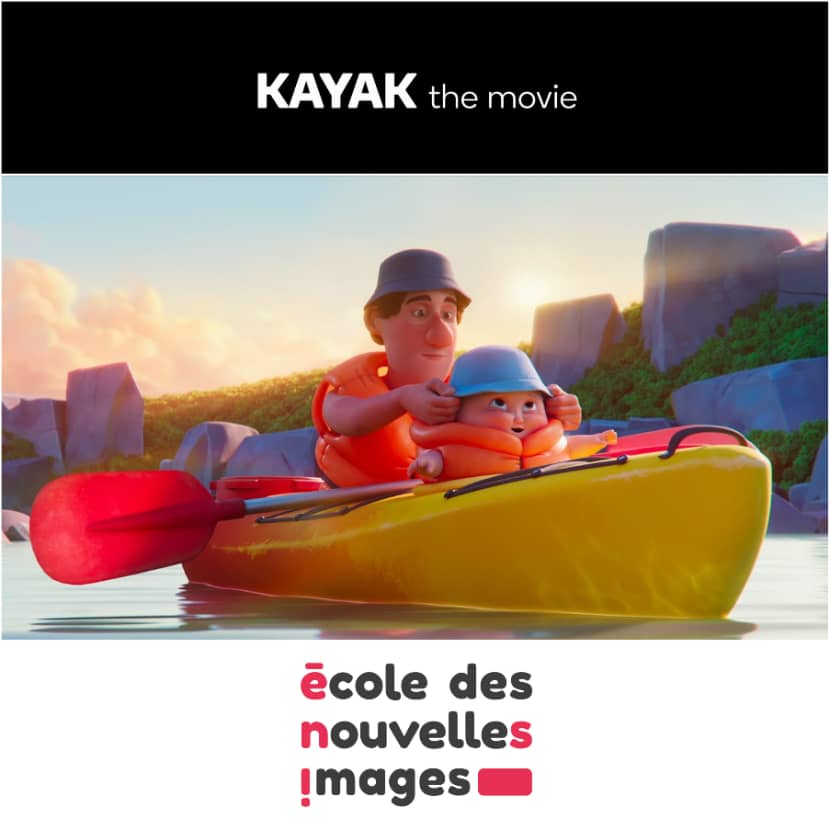 École des Nouvelles Images has released a graduation project for the class of 2021, a short film, Kayak.
On a peaceful summer day, a father takes his little boy on a kayaking trip. Between the challenges of a first outing in the river and the whims of the baby, the father will not have a restful day, especially when an eagle joins the adventure.

Enjoy watching this fun movie completely free! NOW!
École des Nouvelles Images provides higher educational training of excellence to the careers in the Animation and 3D Film industry.