Friday, December 24th, 2021: 3D Film News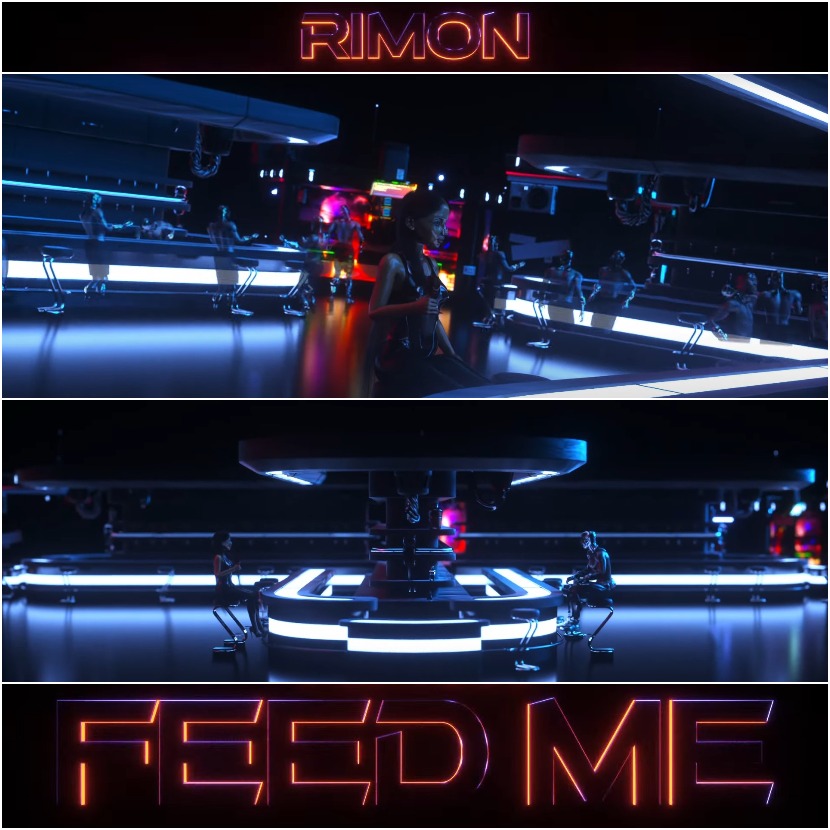 Rimon, an Eritrean singer and artist based in Amsterdam, has released her latest hit called "Feed Me" with a video clip that is about a twisted 3D love story.
This is her fourth project, as she released her third, earlier this year, called "Digital Tears" which is mixed experimental R&B sounds with a stark warning, showing the dangers of the increasingly inescapable online world.
This time she tackles a thorny subject, such as the cancelation of our culture and misinformation. How the human relationships have been destroyed and ruined due to our phones, the lack of romance, and how toxic could be the tapping on a pixelated screen.
The video was animated by Sorek from Paris and an additional sequence by Hilly from London. All the characters were designed by Serwah Attafuah, from Sydney.
Enjoy watching this extraordinary Hit from Rimon below:
Rimon, an Eritrean-born Amsterdam- raised Singer, after she dropped out of school at the age of 17 started creating music with composer Samuel Kareem, now she became popularly known for performing throughout Europe and Asia and being covered by i-D, BBC, Pitchfork, Vogue, Complex - as well as amassing millions of views on her debut COLORS session.