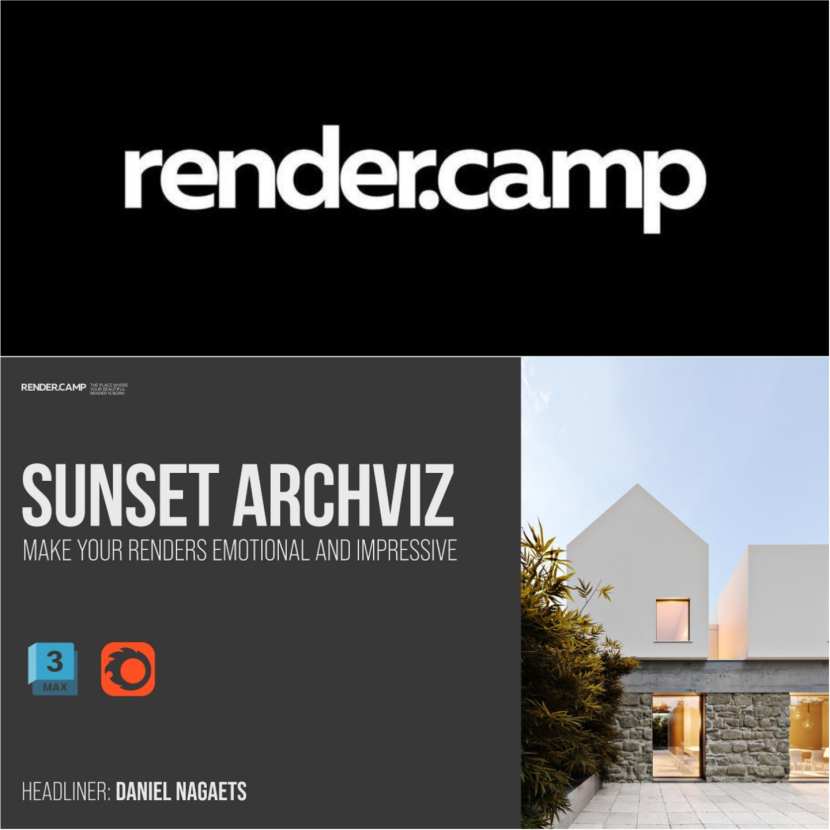 Render.Camp just released an awesome in-depth video tutorial about making a sunset arch-viz scene with 3DS Max and Corona renderer!
In this full-length in-depth tutorial, besides modeling and basic stuff, you will get a chance to learn something about light, shadow balance, color matching, and many other things.
Probably the most important aspect of this tutorial is to teach you how to catch and convey the right emotion of warmth and coziness since the targeted mood is the sunset.
This workshop is not about the technical tools of 3Ds Max and Corona, but about the deep artistic components of the arch-viz that really matter for the stunning final result.
Enjoy watching this awesome video tutorial now!
Render.Camp is an online source dedicated to sharing knowledge, and helping thousands of designers, architects, and visualizers learn how to make really cool renders quickly and efficiently!