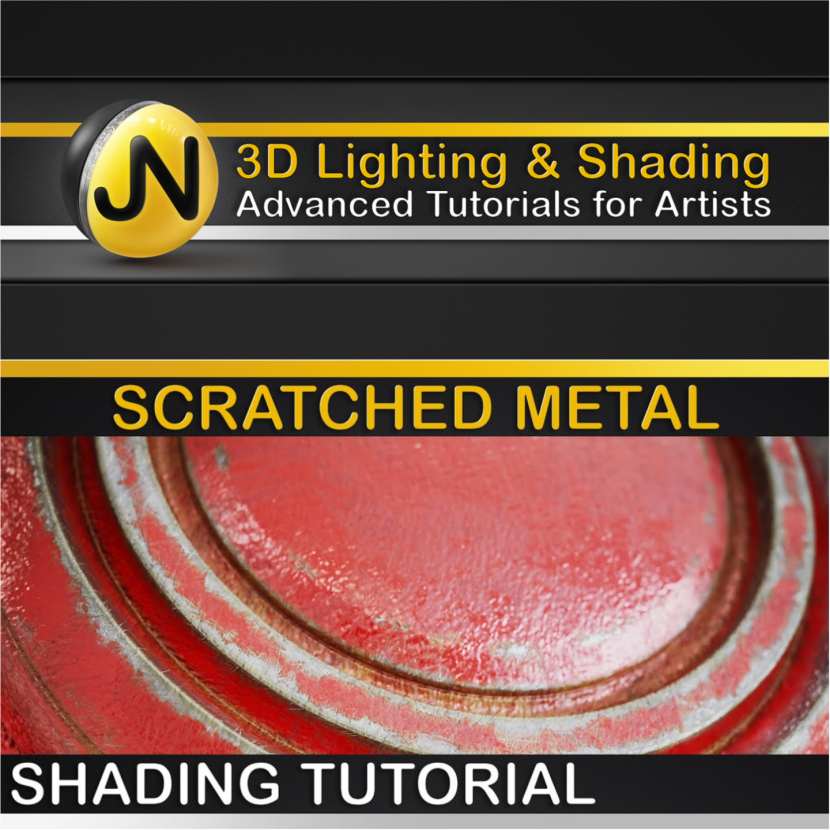 Jonas Noell released a new video tutorial covering the creation of a scratched metal shader in V-Ray!
In this tutorial, you will learn how to create a procedural Scratched Metal Effect using the VRayCurvature node.

With the help of special masking techniques, this shader can be applied to any geometry regardless of its UVs. You can use this technique to quickly add procedural details to your assets.

Like this, you can texture a huge amount of assets very efficiently.  Also, you will discover the advantages of procedural masks and why you should use them.

Furthermore, you will be shown Jonas's preferred way how to create an easy-to-control render setup for a Scratched Metal Shader.

This tutorial is made using 3DS Max and V-Ray 6, but you can also use the same techniques for older versions such as V-Ray 5, V-Ray NEXT, and V-Ray 3.

A similar workflow can also be used in other software such as Cinema4d, Maya, Blender, and different kinds of render engines such as Corona, Octane, Redshift, Arnold, Cycles, CyclesX, Eevee, and countless others.

Chapters:

00:00 - Introduction
01:10 - Reference and Result
04:29 - VRay Curvature
08:32 - Mask Randomization
11:58 - Finalization
15:06 - Outro
Enjoy watching this awesome video tutorial now!
Jonas Noell is a Germany-based Lighting & Shading artist, dedicated to sharing the knowledge of VFX and CGI.