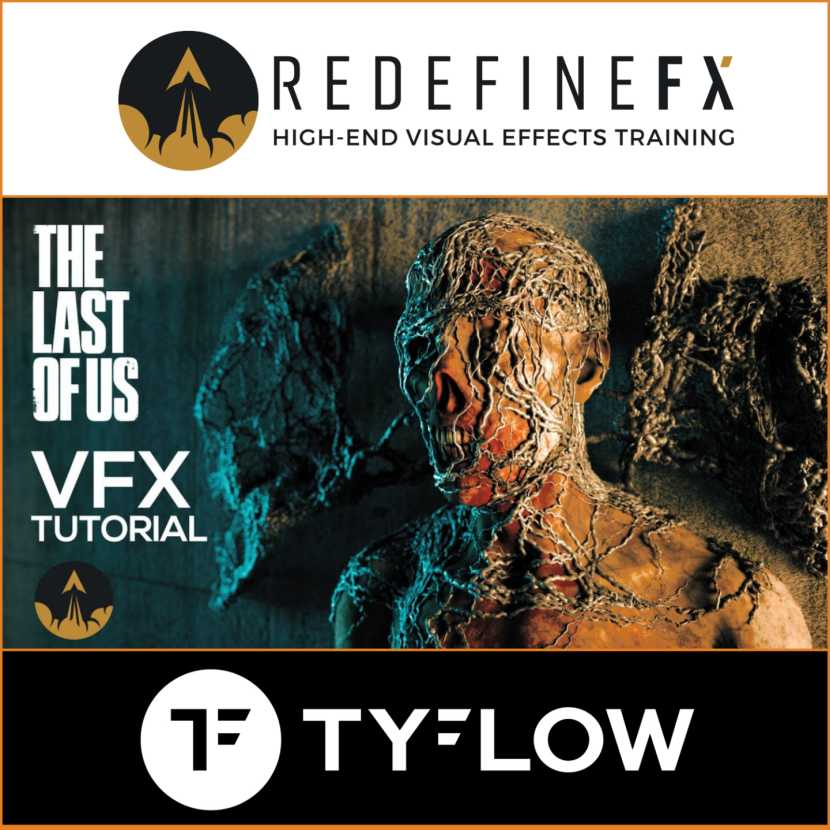 RedefineFX recently released a very nice tutorial explaining how to make an Ivy Virus Growth in 3DS Max using tyFlow!
In this visual effects tutorial, you will learn how to use tyflow in 3DS Max to grow vines using the Grow Operator & tySplines.

This video tutorial is loosely based on The Last of Us.
Check the video and start making some cool stuff!
RedefineFX is an online 3D Animation educational platform & a Chaos Group Authorized Training Center, teaching 3Ds Max & its plugins tyFlow, Phoenix, Vray, and others. Founded by Jesse Pitela in Los Angeles, California.