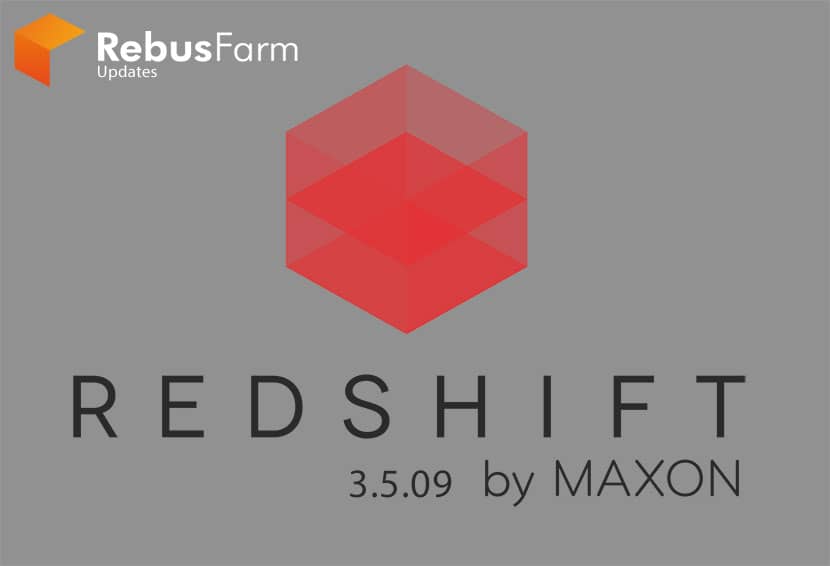 The Rebus Redshift Render Farm updated its Redshift version for release 3.5 to 3.5.09
This update will affect C4D releases R21-R26 and 2023.
For 3ds Max, it will be used for version 2016-2023.
For Maya, the versions are 2016-2023.
Please note, all jobs that use Redshift release 3.5 will release 3.5.09.
Previous versions will be rendered with 2.6.56 and 2.5.72, and 3.0.67 respectively.
Attention: This version dropped support on Cinema 4D R18-R20. These Cinema 4D versions will still be available and will render using Redshift version 3.0.55!
If you need a specific version of Redshift for your Project, please contact our support.
About the update
Redshift has added Random Walk and Volumetric Anisotropy in version 3.5, which gives artists a more comprehensive range of looks with their renders, bringing the realism of their imagery to the next level.
Cinema 4D Material Stacking and UV Projection are now supported in Redshift. Artists can layer materials or place decals quickly and easily this way.
Transmission energy conservation has been improved, giving you more realistic, physically accurate refractive materials in your renders.
Get started with your own renderings