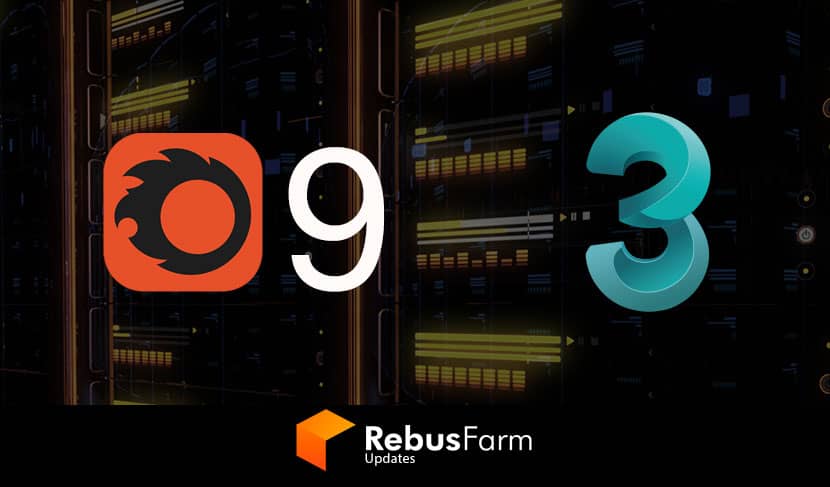 The Rebus Corona Render Farm updated its version for 3ds Max to 9.
Please take into account that your jobs will only render with the new version.



Updates
Corona Pattern – Tile geometry across a surface as easily as you'd tile a texture.
Procedural Clouds – Add detail to your Corona Sky, with animatable procedural clouds and airplane trails. You may never need an HDRI again.
Edge Trimming in Chaos Scatter – a much-requested feature, implemented in this update to Scatter.
Chaos Scans – The ultimate in realism for your materials, these have been cleverly scanned so that each material responds uniquely to lighting. Leathers, fabrics, and even foils can now be added to your scene, guaranteed to match the real world in both looks and in scale. Included in your Premium subscription.
Chaos Player – An easy way to turn your image sequences into a video format. Now you won't have to use a complex video editor that is overkill for your everyday needs. Included in the Premium subscription.
Chaos Phoenix – Corona has supported Phoenix for some years, but only a few users had it added to their toolset due to the significant extra cost. Now the perfect tool for making fire, smoke, water, and more are included in your Premium subscription.
Lots of smaller improvements – Depth of Field from the fisheye camera, new Material Override settings to preserve slicers, out-of-core texture rendering to save some memory at render time, and more.
Get started with your own renderings