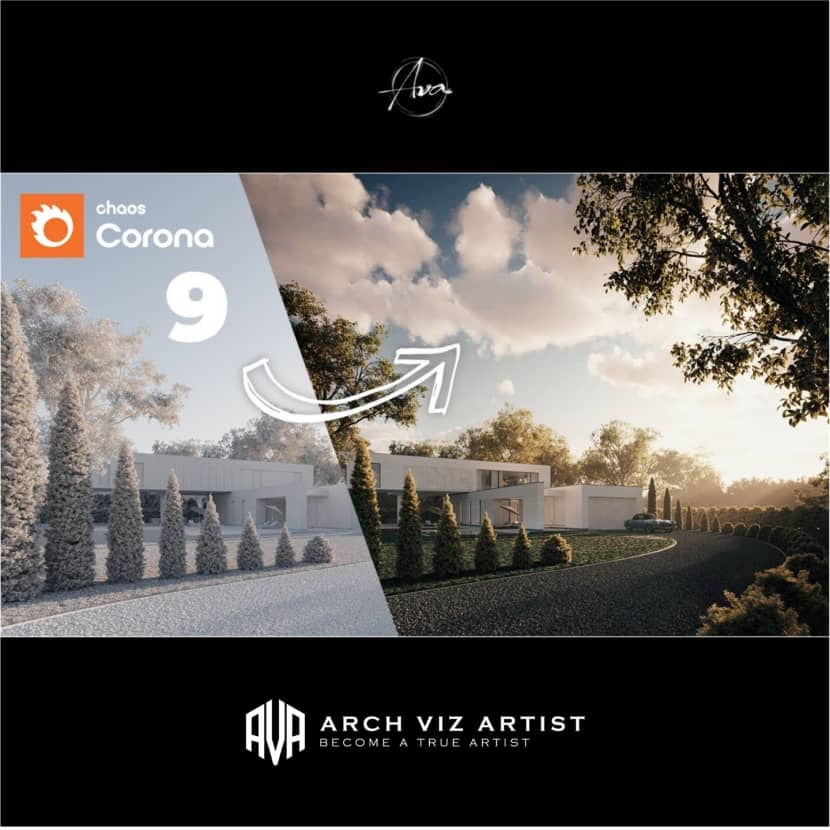 Arch Viz Artist released a new video tutorial about the most remarkable features in the new Chaos Corona 9 for 3DS Max!
With the new Chaos Corona 9 out, a bunch of us will benefit from its new dope features.

Aga from Arch Viz Artist was kind enough to create a scene where she showcased and explained how to use new dope features in Chaos Corona 9 for 3DS Max!

The main focus is on Procedural Clouds, edge trimming in Chaos Scatter, shutter curves for motion blur, Chaos Scans Compatibility, Corona Pattern Modifier, memory savings using Corona Bitmaps, as well as some other features.

We are sure that the new features will make your workflow faster, easier, and most importantly, more fun! You're about to see all of the new features soon to be supported on your favorite render farms!

Follow the timestamps and check it out:
⏱️ Timestamps

0:00 Intro
0:20 Procedural Clouds
5:22 Edge Trimming in Chaos Scatter
6:28 Shutter Curves for Motion Blur
8:38 Chaos Scans Compatibility
10:12 Corona Pattern Modifier
11:50 Other Features
12:25 Clouds Animation
Enjoy watching this awesome video tutorial now!
 Arch Viz Artist is dedicated to sharing knowledge of architecture, graphics, and architectural visualization.