Monday, March 28th, 2022: 3D Community News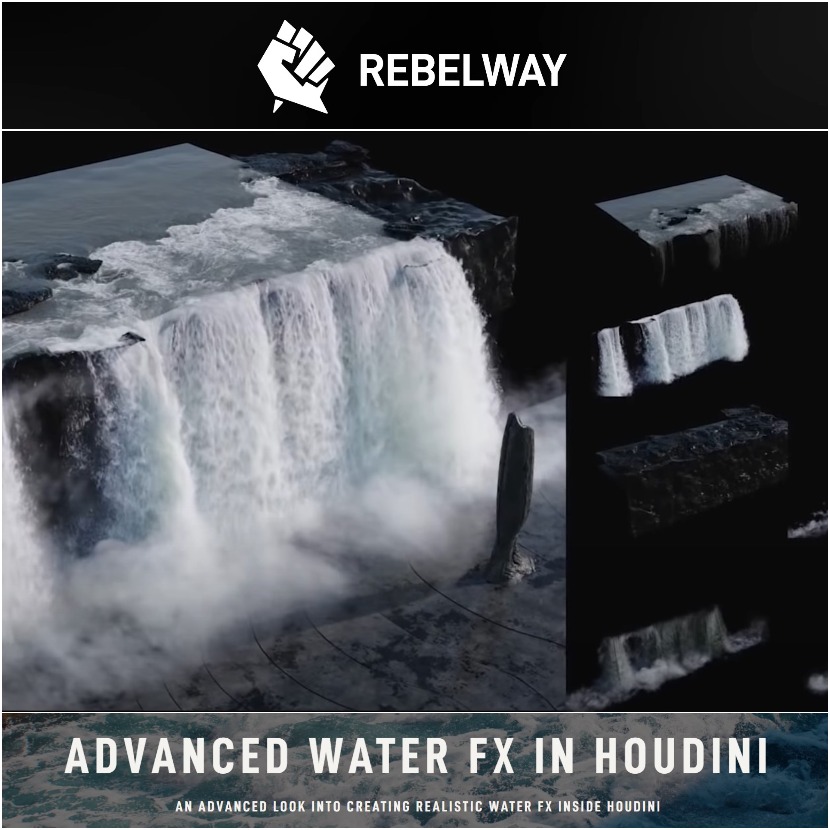 Rebelway has recently released an In-depth VFX course, by ILM's artist Juri Bryan, on how to create advanced water FX using Houdini.
2 hours deep-dive into week 1 of the course is offered for free. It is recommended that you take Water FX in Houdini before taking this course, but not required.
Some of the topics he discussed are:
Some of Juri's scenes and work.
Getting started with Flip.
Meshing and white water
Viscosity and divergence.
Air Incompressibility and surface tension.
Prerequisites:
Course Schedule: 10 weeks
Week 1 - Introduction to water.
Week 2 and 3 - Water simulation the custom way.
Week 4 - Swimming shark scene.
Week 5 - Beach Break.
Week 6 - Mael storm scene.
Week 7 - Large-scale river.
Week 8 and 9 - Waterfall scene.
Week 10 - River simulation.
Learn more about the Course HERE!
Enjoy watching this free 2-hours tutorial of the first week of this amazing course below:
This course starts on the 6th of May 2022, and it can be paid in the full amount of 849 USD or 425 USD in two Installments.
Juri Bryan is a senior FX artist at ILM with over 10 years of experience. He gained great experience working with various known studios like ILP and ILM in many great projects such as The Mandalorian, Westworld, and Lost in Space.
Rebelway is an education platform that provides studio-level CG AND VFX education at an affordable cost. Their main focus is teaching SideFX Houdini related to the VFX and games Industry.