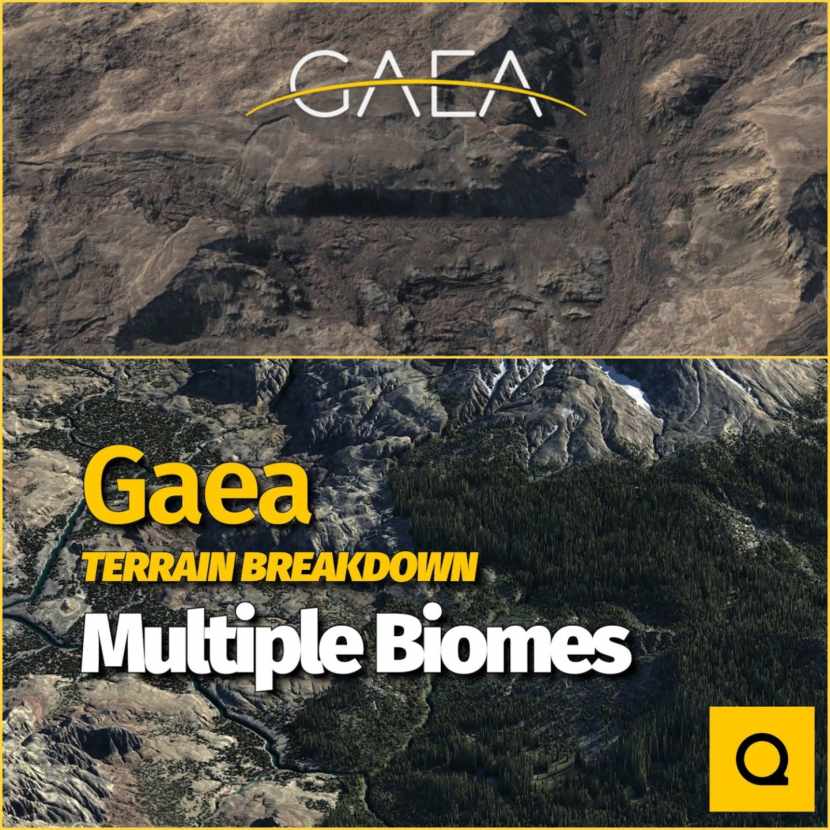 QuadSpinner has unveiled Gaea 2.0, a major update to its next-gen terrain design tool.
The release, which will become available to pre-order in November, rewrites the software core to improve performance by "several magnitudes", and reworks the procedural erosion system.

Powerful procedural terrain generation plus artist-friendly direct sculpting
First released in 2019, Gaea provides an artist-centric approach to terrain generation for games, combining powerful procedural controls with a range of direct input methods.

As well as by creating and editing a conventional scene graph, users can control terrain forms through a Photoshop-style layer system or by direct sculpting.

The software includes a procedural erosion system capable of mimicking snow, scree, and sediment deposition, which can even be used to 'sculpt' fine details into a terrain.

Once generated, terrains can be exported as meshes, point clouds, or height maps, with the option to generate LODs or variants via a built-in terrain mutation system.

The software is used for both game development and visual effects work, with testimonials on QuadSpinner's website ranging from MattePaint.com to Respawn Entertainment.

You can find more information on the QuadSpinner official website.

Check the video to get familiar with Gaea!

QuadSpinner is a software studio deeply rooted in a love for nature. It is best known for its revolutionary geological simulation application Gaea.