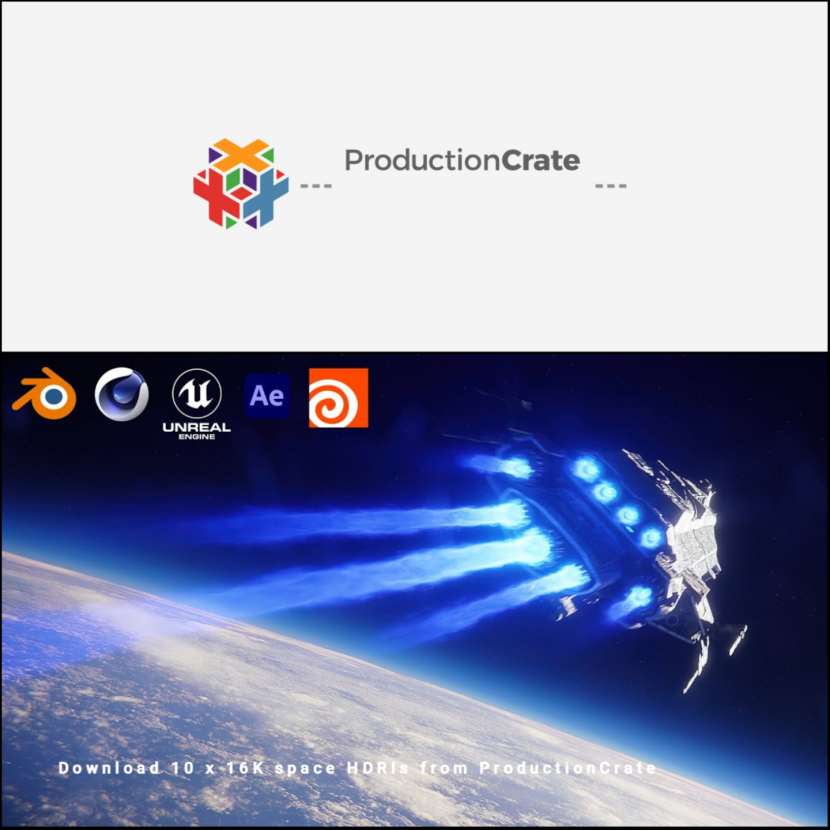 Online asset library ProductionCrate has released a set of 100 synthetic HDRIs showing the Earth from space, 10 of them available to download for free.
The files, which can be used as backdrops or environment lighting for space scenes, are available in HDR and EXR format, at 4K and 16K resolution, and are licensed for use in commercial projects.

Free high-res HDRIs showing the Earth from space
ProductionCrate's Space Environments show the Earth from space, recreated from an altitude at which the planet fills the bottom of the image, with the blackness of space above.

The HDRIs span a range of times of day, from full daylight to sunset, and show a range of cloud formations and relative cloud cover in the visible part of Earth's atmosphere.
Check the video now!
ProductionCrate is the web's #1 resource of top-quality production assets, including 3D models, VR environments, Original Music, Lossless visual effects, motion graphics, time-saving scripts, plugins, templates, and more.