Tuesday, June 29th, 2021: 3D Community News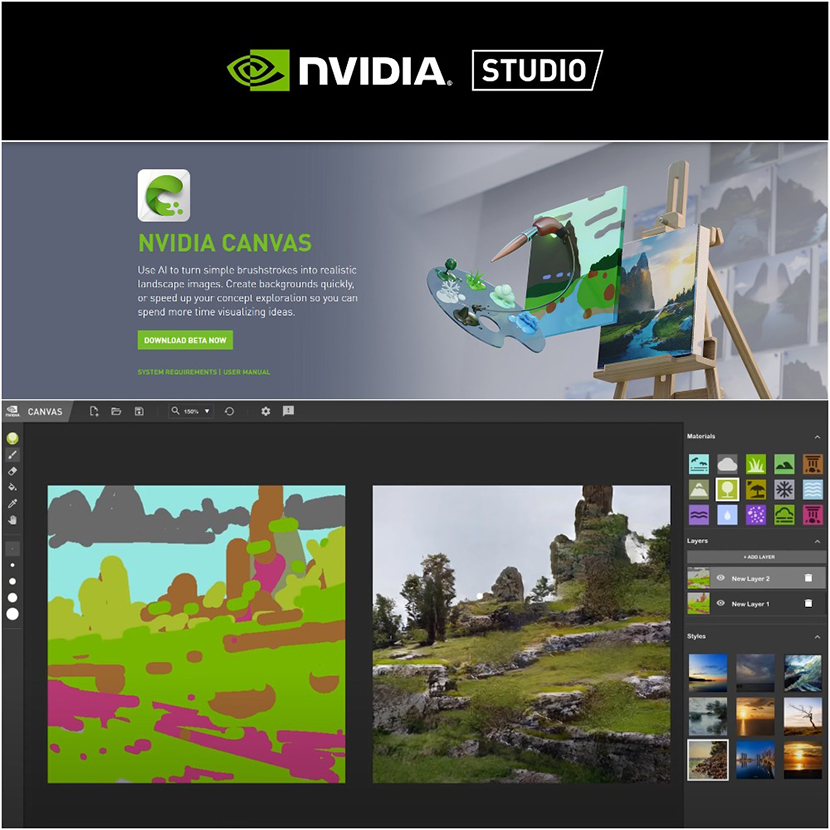 By using NVIDIA's Canvas app, you can turn brushstrokes into lifelike images.
The application displays the photographic result as people paint, so they do not need to wait to see the form of their vision.
It uses the power of AI (generative adversarial networks or GANs), to convert segmentation maps into images using a deep learning model trained on a million images.
NVIDIA is an American multinational technology company incorporated in Delaware and based in Santa Clara, California. In 1999, it sparked the growth of the PC gaming market, redefined modern computer graphics, and revolutionized parallel computing. More recently, GPU deep learning ignited modern AI with the GPU acting as the brain of computers, robots, and self-driving cars that can perceive and understand the world.