Wednesday, June 30th, 2021: 3D Community News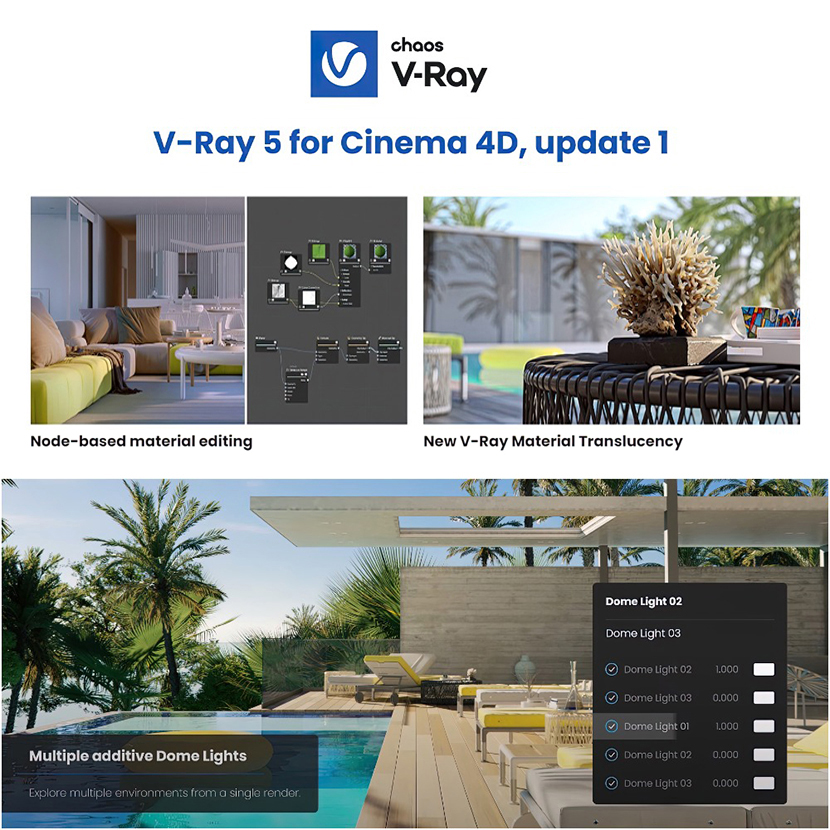 With V-Ray 5 Update 1 for Cinema 4D, you can reimagine your material workflow as it allows you to view and manage your entire V-Ray shading network easily. It also helps you save time, like creating pixel-perfect masks right in the V-Ray Frame Buffer, rendering multiple Dome Lights simultaneously, and relighting your scene even after you have rendered it. Watch the video and discover all the new improvements and features! 
Chaos is a Bulgarian company established in Sofia in 1997 (famous for V-Ray). It is a world leader in visualization and computer graphics, creating technology that empowers artists and designers to visualize anything they can imagine. Their solutions vary from 3D rendering, real-time rendering, and simulation software.