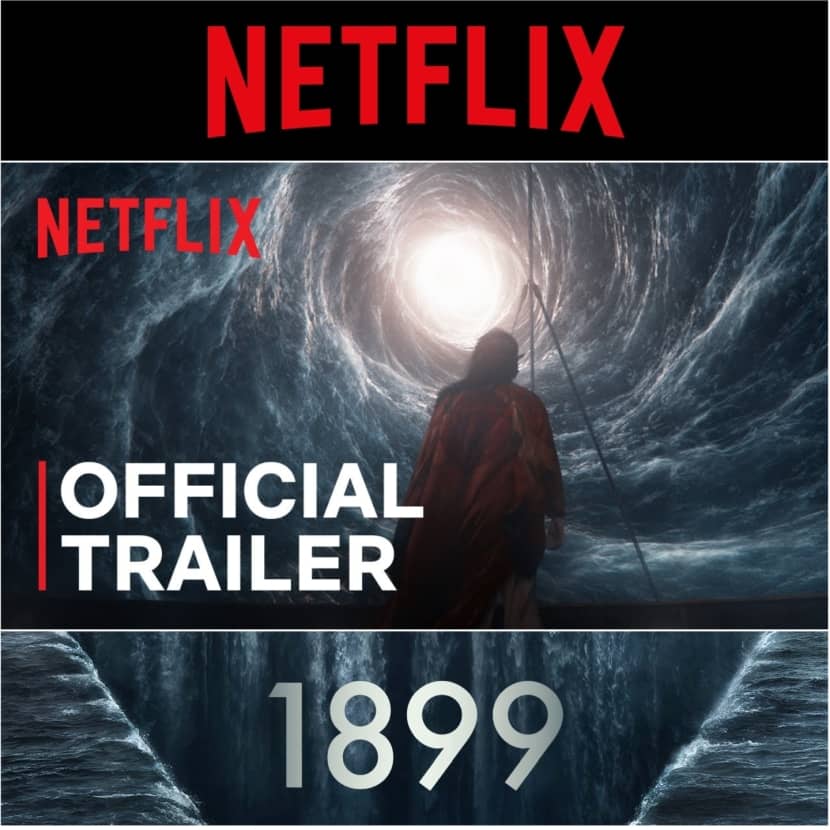 Netflix has released an official teaser trailer for its upcoming tv series 1899.
On their journey across the vast and treacherous Atlantic Ocean, the passengers of the Kerberos encounter the biggest mystery of their lives. Welcome to 1899, a deeply immersive new series from the creators of Dark.

Starring - Anton Lesser, Rob Riggle, Emily Beecham, and >Aneurin Barnard.

Creators - Jantje Friese, Baran bo Odar

Watch 1899, only on Netflix on November 17!

Subscribe here!

Enjoy watching! Now!
Netflix is the world's "home cinema" amusement with 208 million paid members in over 190 countries. Documentaries and feature films over a wide assortment of genres and languages. Members can watch as much as they need, anytime, anyplace, on any internet-connected screen.