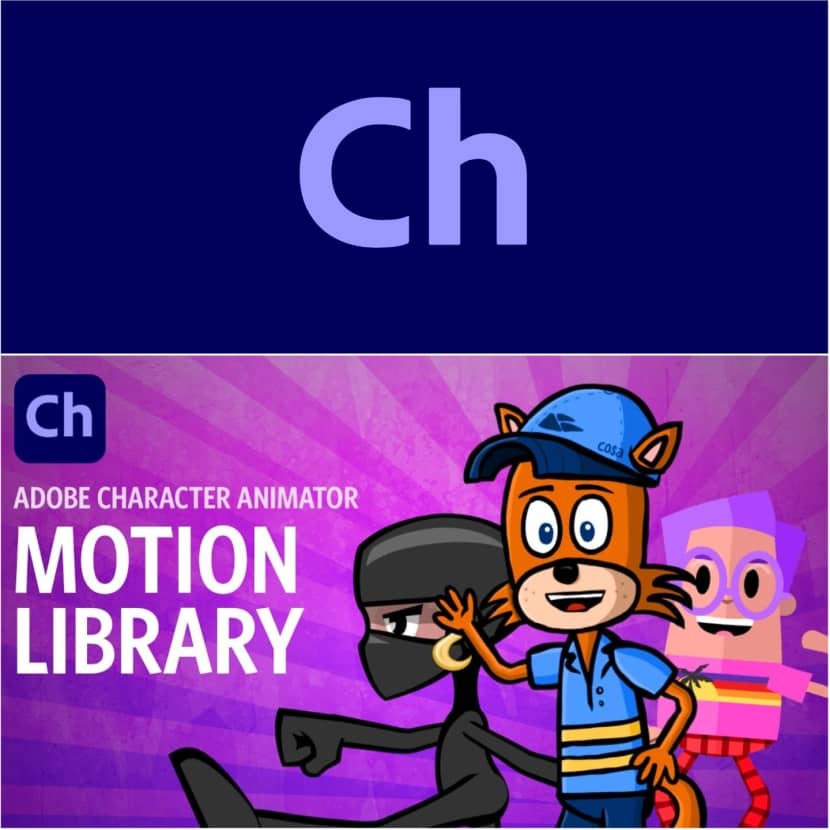 Adobe has released Character Animator 23.0, the latest version of its real-time puppet animation software, adding a new built-in library of over 350 full-body mocap moves.
The update was one of several of Adobe's Creative Cloud tools announced at Adobe MAX 2022, including After Effects 23.0 and Photoshop 24.0, along with the official release of Substance 3D Modeler.

As well as being widely used on YouTube, Character Animator has been used to produce US broadcast series like Our Cartoon President, and won a technical Emmy Award in 2020.

Although initially designed for animating a character's face and upper body, the software has expanded into full-body animation, with last year's Character Animator 22.0 adding body tracking.

The software's Starter mode is free to use if you have an Adobe account; the full version is available rental-only via Adobe's All Apps subscriptions, which cost $82.49/month or $599.88/year.

Read more about the new features of Character Animator in the online documentation

To find out more and learn some tips and tricks, be sure to check the video tutorial below!
Adobe
 is an American multinational computer software company delivering applications for a wide range of content, including graphics, photography, illustration, animation, multimedia/video, motion pictures, and print. Incorporated in Delaware and headquartered in San Jose, California, famous for its creative suite that contains Photoshop, Premiere Pro, Illustrator, After Effects, Lightroom, Substance 3D Designer, Acrobat Reader DC, and many more.