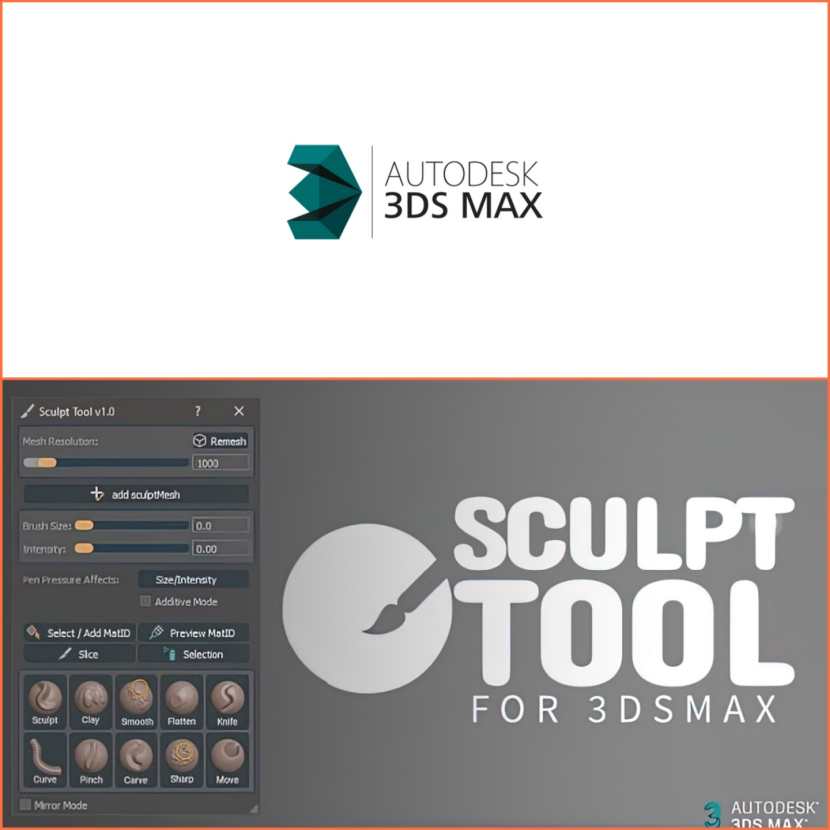 Mihail Lupu has released Sculpt Tool for 3DS Max, a new script that aims to simplify the editing of organic meshes.
This tool allows users to stay within the 3DS Max environment, eliminating the need to export or import to other sculpting applications for small sculpting tasks.

Sculpt Tool offers various features familiar to traditional sculpting applications. It supports sculpt editing in both Editable Poly and Edit Poly and accommodates the use of a pen tablet or a mouse. Additionally, the tool allows face selection brushing and provides a revert function by pressing Ctrl while brushing the object surface.

Boolean operations are directly accessible through the Remesh button, which includes Union, Subtract, and Intersection options. Smoothing Groups and Material IDs can be employed to define topology during the remeshing process, and the Slice Tool is now integrated into Sculpt Tool's main user interface.

Material IDs can be used later in ZBrush as Poly Groups when imported as an FBX file. The Sculpt Tool offers a wide range of brush settings, allowing users to tailor the tool to their specific needs.

Sculpt tool costs $19.95 for personal use or $44.95 for studio use.
Check the video now!
Mihail Lupu is a 3D artist specialized in character/environment design, modeling/texturing, and material development for games, cinematics, and films.