Thursday, November 18th, 2021: 3D Community News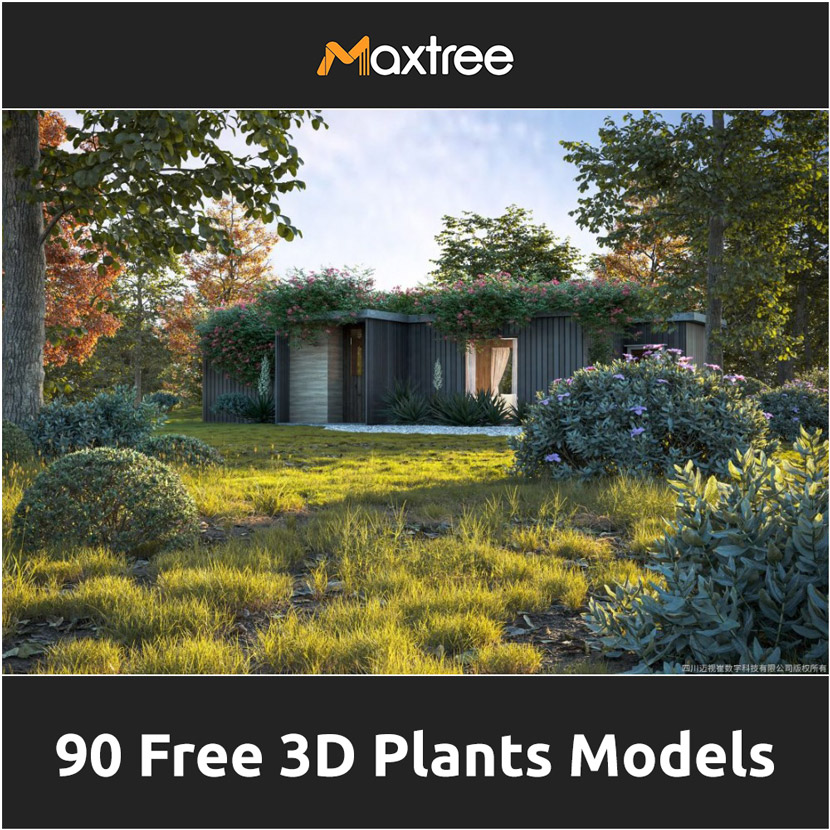 Maxtree has recently shared the Plant Models Vol 60 for free. A collection of high-quality free 3D plant models which includes 15 species (Some from other collections free samples), a total of 90 single models.
The 90 free high poly plants are compatible with 3ds Max, Cinema 4D, and Blender. The 3ds Max version also includes integration with Forest Pack Pro's library and GrowFX version that gives you the opportunity to modify the 3D plants and create endless variations.
Maxtree is a 3D models company focused on environmental solutions in 3D programs, offering the best products for 3D artists and studios to create great 3d environments for their projects.