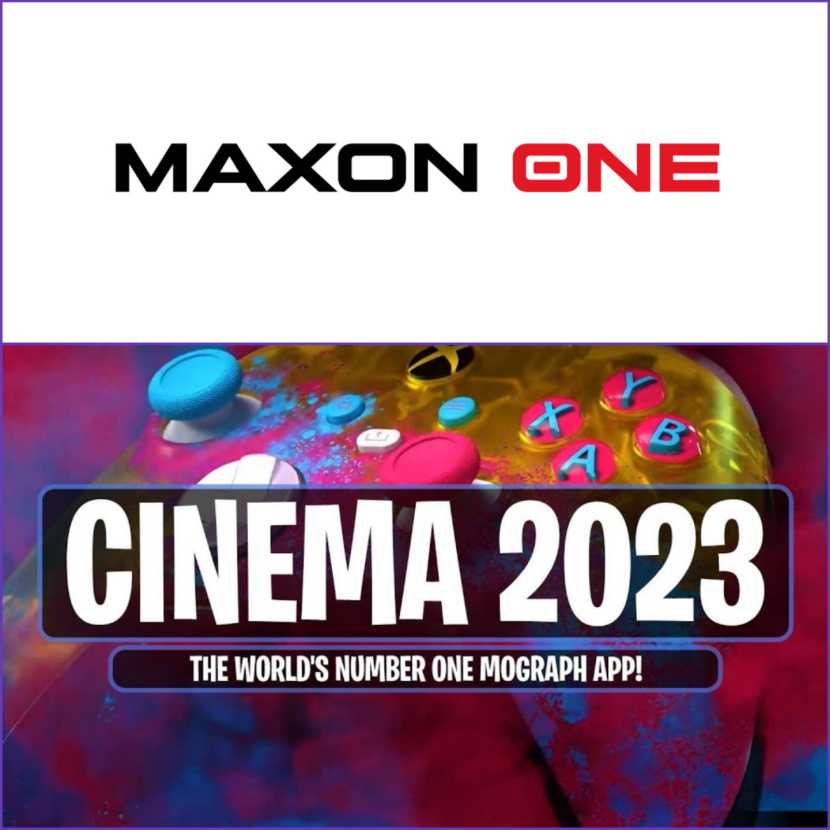 Maxon has released Cinema 4D 2023.2, the latest version of its 3D design and animation software.
The update adds a new Thicken generator for converting mesh surfaces to 3D geometry, adds new options for controlling Pyro smoke and fire simulations, and completely reworks Cinema 4D's Commander.

The release forms part of Maxon's Spring 2023 product updates, along with ZBrush 2023.1.

New features in Ciema 4D 2023.2 include the new Thicken generator and Thicken tool.

Both convert the 2D surface of a model into a 3D shell, making it suitable for 3D printing, or making it possible to apply to render effects that require a suitable volume of material, like subsurface scattering.

Users can generate thickness inside, outside, or centered on the existing mesh, working either procedurally with the generator or interactively with the Thicken tool.

In the generator, the thickness can be controlled by vertex maps or polygon selections; and selection tags are generated automatically for the shell and each new end cap.

According to Maxon, the workflow generates cleaner results than using the existing Extrude tool or converting a mesh to a cloth surface, resolving intersections while preserving edges and corners.

Many other features are available and updated, but for that feel free to check the official Maxon website.
Check the video now!
Maxon is a developer of professional 3D modeling, painting, animation, and rendering software. In January 2020, Maxon and Red Giant closed a merger between the two companies. Cinema 4D, Redshift 3D, and Red Giant products help you create and render everything from stunning visual effects in top feature films, TV shows, and commercials, to cutting-edge game cinematics for AAA games, as well as for medical illustration, and architectural and industrial design applications. Maxon products are available directly from the website and its worldwide distribution network.