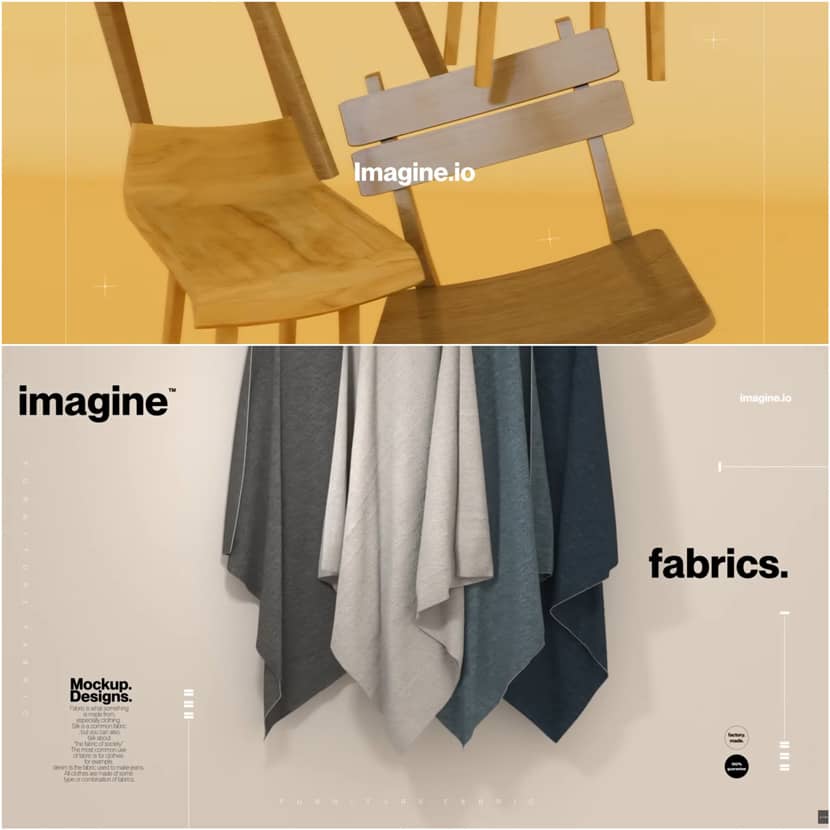 imagine.io is 3D Made Simple. On-demand 3D content creation platform for Furniture, Home Furnishings & much more.
imagine.io makes 3D simple. With imagine.io, manufacturers of furniture, textiles, home accessories, carpets, bedding and mattresses, outdoor furniture, home appliances and more can save a lot of time and money by creating stunning 3D content that is proven to be better than studio shots.

The SaaS cloud-based rendering technology is integrated into a user-friendly web interface. The company's customers create 3D images in minutes instead of days, weeks or longer compared to studio shots and at a fraction of the cost. The company's 3D content is proven to save time and money while increasing sales and profits.

Think of it as Canva for 3D. It grows, hires, expands, builds, and leads the way into the metaverse.

With the $99 monthly subscription, its users are able to enjoy a single product configuration that includes a variety of silhouette shots from several camera angles, and the ability to select many fabrics and finishes on select parts of the product that are updated instantly in real-time. 

Learn more by watching the videos below!







imagine.io is an easy-to-use 3D content creation platform that empowers furniture, home furnishing accessories, textile manufacturers, and more to create stunning photorealistic 3D content without any engineering or 3D design background. Our cutting-edge real-time 3D graphics technology is built by a team of 3D experts with cloud-based rendering technology all wrapped into an easy-to-use web interface. We help customers create 3D images in minutes instead of hours or days compared to studio photography at a fraction of the cost. Our 3D content is proven to drastically save time and money while dramatically improving sales and profits.