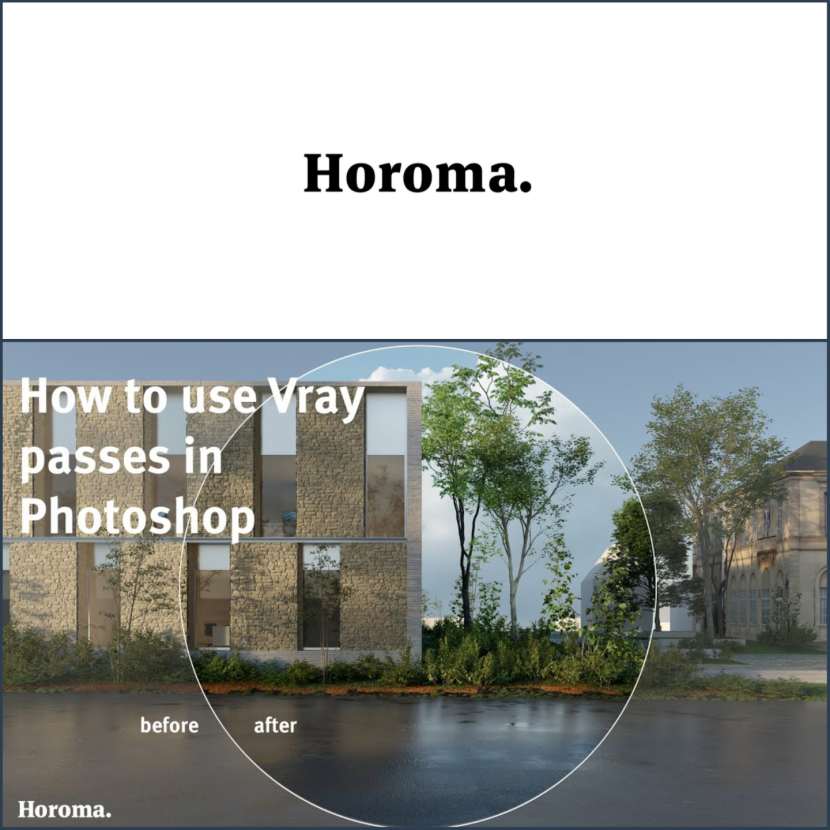 Horoma Studio released a video tutorial explaining how to use V-Ray render passes in Photoshop for arch-viz.
Exporting passes from your rendering is the best way to keep maximum flexibility as well as get all the tools necessary to enhance your image with simple tweaks.

In this video, you will get an in-depth overview of all the passes that Horoma Studio uses and, how they compose them in Photoshop in order to make basic visualization look great.
Enjoy watching this awesome video tutorial now!
Horoma Studio is an itinerant boutique architectural communication consultancy currently based in Barcelona, Spain.