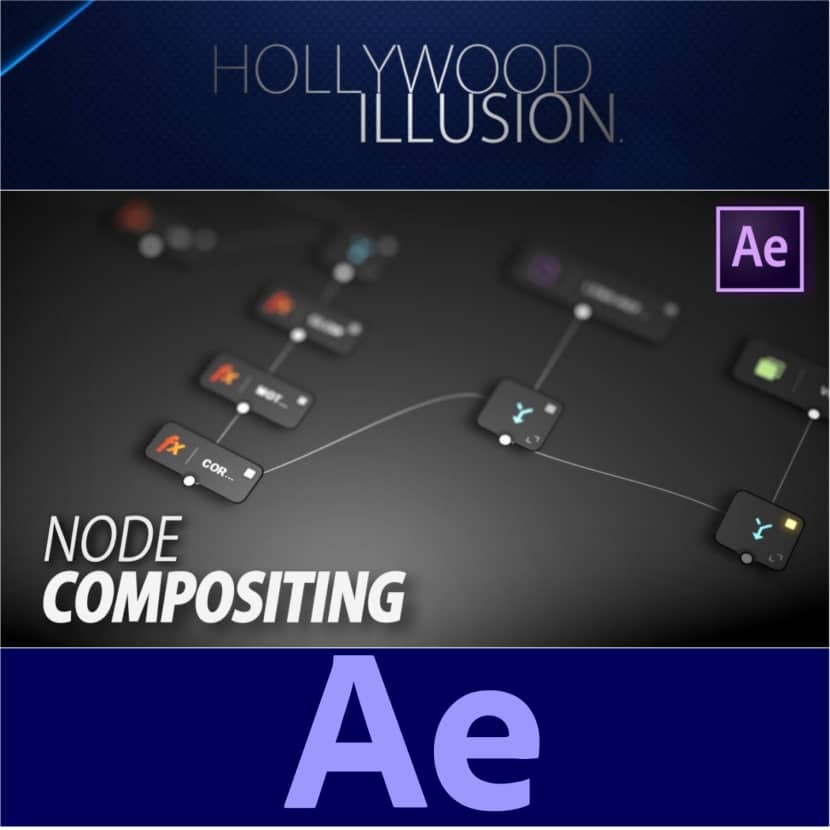 Hollywood Illusion has released a new tutorial that explains how to use the soon-to-be-released Magic Nodes extension to allow node-based compositing in After Effects.
This tutorial presents Magic Nodes, an After Effects extension to allow node compositing.

Node compositing, among other things, is better at visualizing/modifying how the elements of your shot are blended/composited together, quickly switching in one click what feature you want to preview in your Viewer, having different versions of a compositing project, etc...

You can now do compositing in After Effects using nodes!

Magic Nodes will be released very soon!

In this tutorial/overview you can learn the following:
⏱️ Timestamps:

0:00 Intro
0:35 The UI
1:18 Creating nodes
3:01 Merging nodes
5:05 Adding effects
7:17 Flexibility of node compositing
7:46 Conclusion
Enjoy watching this awesome video tutorial now!
Hollywood Illusion is a web source of high-quality 3DS Max and After Effects video tutorials for visual effects.