Monday, February 21st, 2022: 3D Community News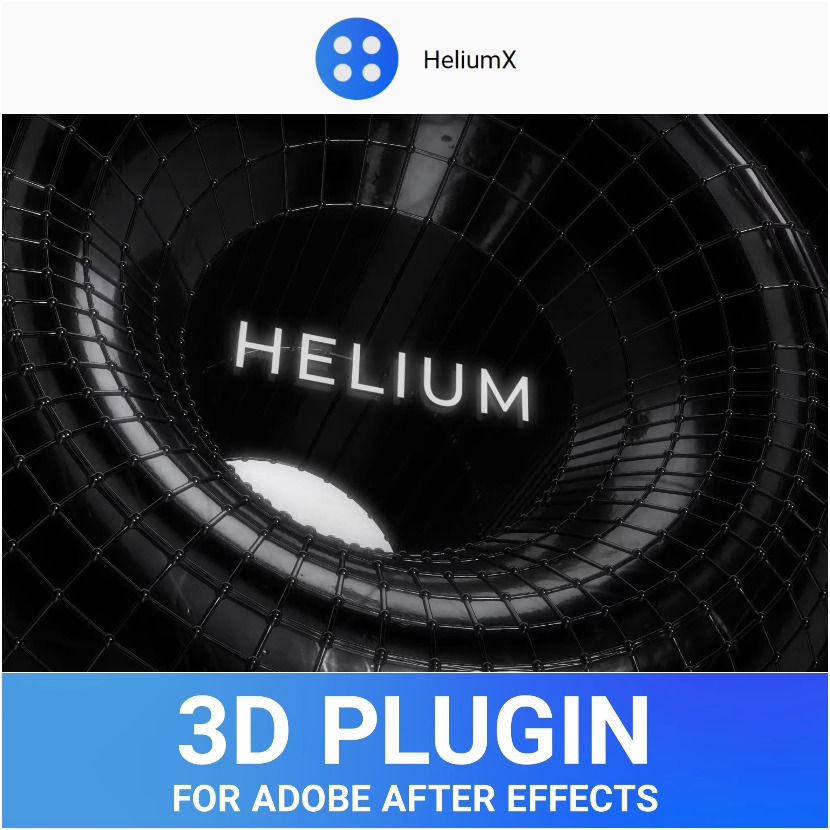 HeliumX has released the latest version of Helium 2.0 which is a 3D toolset for Adobe After Effects.
Using this plug-in, VFX artists can do many things like creating 3d models, 3d primitives, 3d animated tests, page scroll effects, terrain surfaces, and animated splines plus lighting effects.
Some of the new features and fixes in this version are:
3D Wireframe.
FBX Limited support, with some limitations.
Matte Shadow material.
Fixed the issue with DOF which wasn't working in some setups.
Fixed the issue of render failure on some Intel GPUs (Windows).
You can get Helium 2.0 for only $99.00 from the Aescripts website.
Enjoy watching this demo video below:
HeliumX develops 3D Motion graphics tools for After Effects, and it's famous for Helium, a groundbreaking 3D plugin consisting of 3D toolset, for Adobe After Effects. It was co-founded by Aharon Shiker, a motion designer.