Monday, November 22nd, 2021: 3D Community News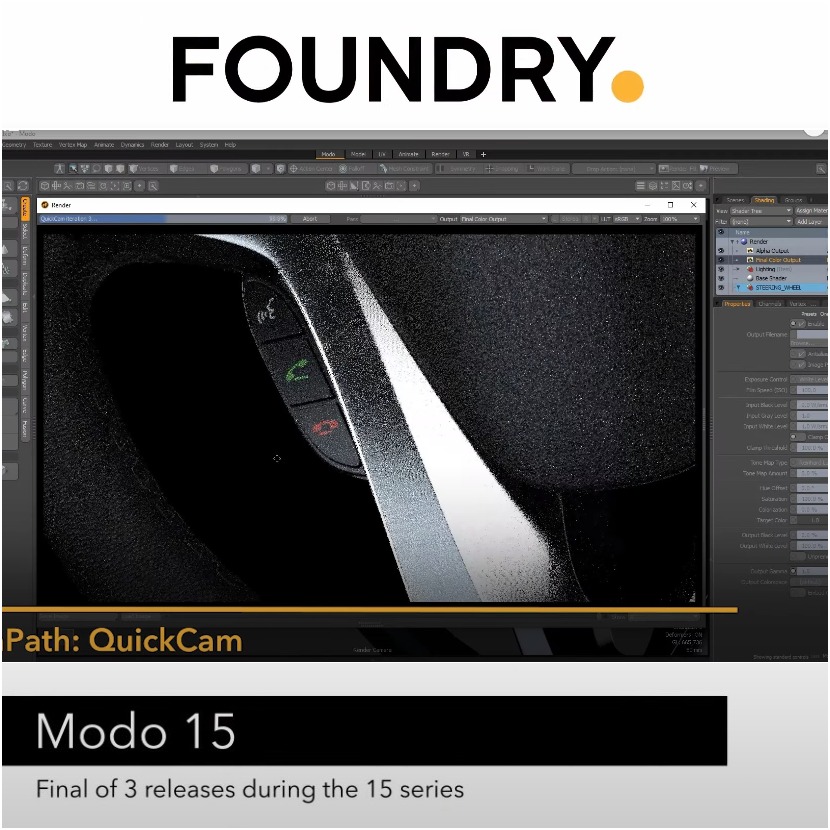 Foundry has recently announced the final release of Modo 15.2, which is a big improvement in how you do your everyday work.
In Modo 15.2 there are a lot of additional features and improvements in many aspects. Some of them are:
Direct and Procedural modeling.
Creating geometry on a mesh by using Primitive Slice and Slice Effector.
Adding additional Vertices to an edge.
Use Weighted Edges to create precise bevels in MeshFusion.
Create Intricate patterns by using Geodesic Distance modifier.
Adjust meshes using Set Vertex Normals and Largest Normals.
Organize your schematic viewport by using the Selection Stack.
They also improved and added features in Rendering and other enhancements.
Interested to know more about the new features, click HERE.
You can also watch this two minutes video below!
Modo is a powerful and flexible 3D software, for modeling, texturing, animation, and rendering, that gives the artists the leverage to jump through technical hoops. Click HERE and try it for free.
Foundry is a creative software development company for the Digital Design, Media, and Entertainment industries for over 20 years. Founded in 1996 in London, with over 300 employees and a presence in the US, China, Japan, Australia, and Europe. The company is famous for NUKE, MARI, KATANA, and MODO, some wonderful 3D tools.