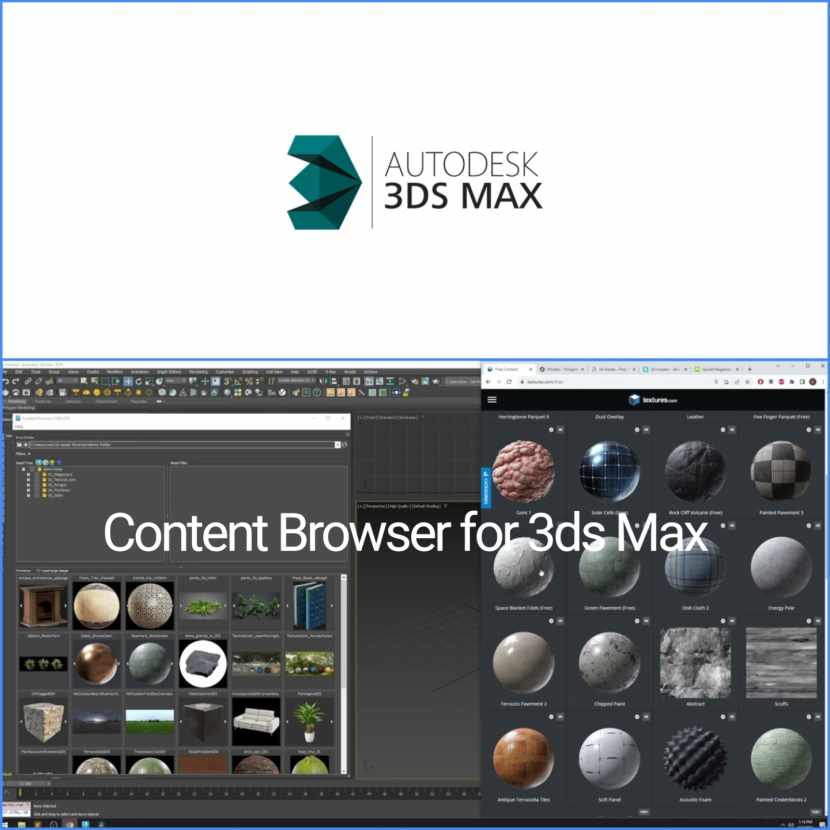 DMZscripts released a new video showcasing its latest addon for 3ds Max, Content Browser!
The Content Browser is a new max script that helps you organize, filter, and display files into easily importable 3d assets, including materials, hdris, models, and max files.

It allows you to directly import all of your 3D assets from any folder, including downloadable sources such as MegaScans, Poly Haven, Textures.com, Poliigon, Arroway, 3dSky and many others into 3ds max with a simple drag-and-drop interface.

Max versions support: 2021 - 2024

Features
Direct Folder Loading and Filters
You can load any folder into the Content Browser. The script will search through all subfolders and group related files together into asset types.
All assets are displayed in the Asset Tree with their group name and icon representing their asset type. Assets that belong together will be linked.
The Filter section shows categories that you can use to narrow down your search results. While this feature is not fully developed at present, it still can be useful in some situations.
Import Assets with Drag and Drop
Any asset can be drag and dropped into the 3ds Max viewport.
A pop-up menu will appear where you can choose between possible variations of the assets, like texture resolution or model LODs.
Materials and HDRI's can be dragged into the Slate Material Editor.
Choose different import options for materials, including map type and channels.
Preview Gallery
The Preview gallery will display any available preview images for your assets.
If no preview image is found, the script will try to display an alternative image instead. Large files won't be displayed for performance.
Material Texture Loader
The Material Texture Loader is directly linked to the Content Browser. It is not a requirement to use the Content Browser but allows for more advanced use.
Any settings selected in the Material Texture Loader will be used in the creation of new materials and allows for batch loading any material setup that the MTL supports.
You can get the script here.

Check the video now!

DMZscripts is a content creator and a 3ds Max script/plugin creator.