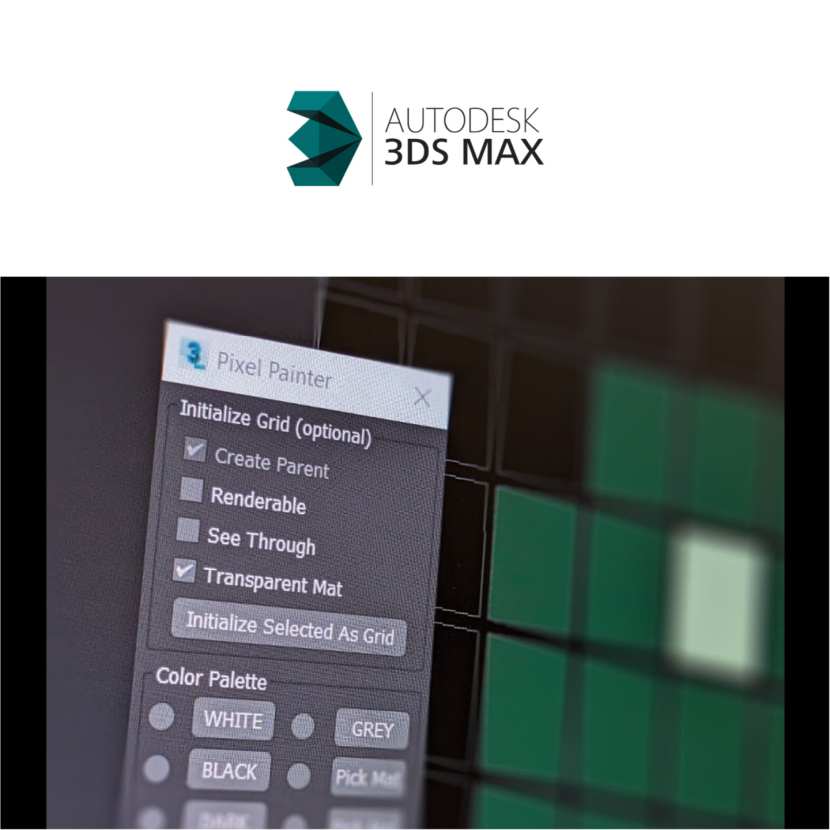 Daniel Wichterich has released Pixel Painter, a script for 3DS Max that allows the user to create pixel-style animations on a grid.
The functions of the script are: creating grids of separate objects to paint on, selecting grids, picking materials, painting pixels on the grid, and many more.

The possibilities are really huge and you could achieve some really nice effects with this script!

Try it out and render some cool stuff on your favorite render farm!

Check the video now!
Daniel Wichterich is a 3d artist and a game developer.