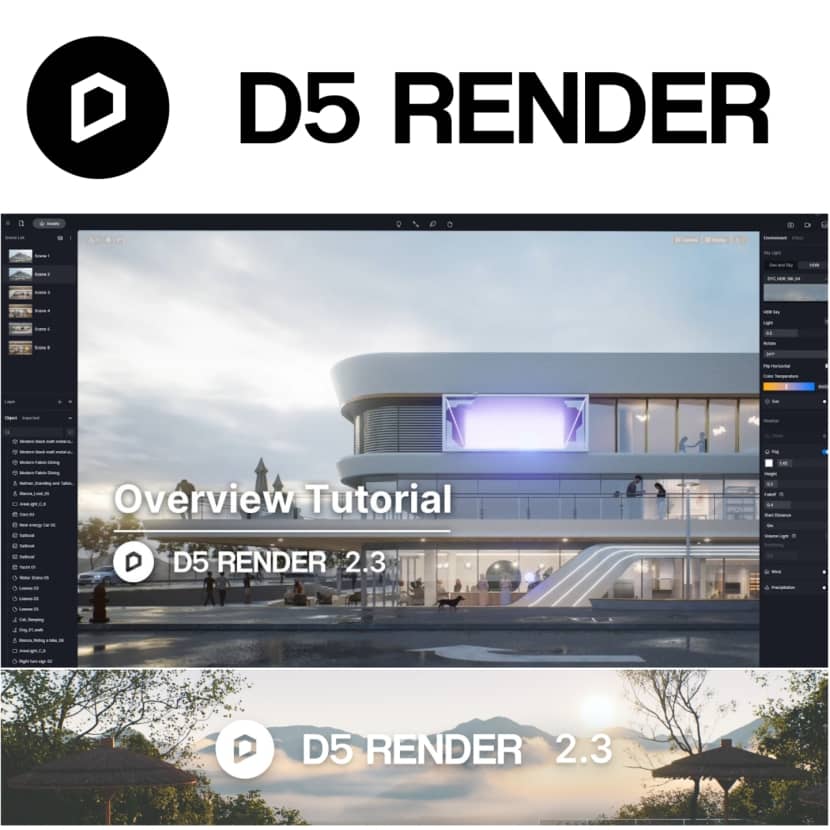 D5 Render has recently released a new video overview tutorial that covers some of the major updates in version 2.3 and demonstrates how to use them in D5.
In version 2.3, you can make rounded edges/corners for materials with one click, customize fog and cloud effect with more parameters, turn on lights for all the cars on a path, simulate thickness for single-sided transparent materials for correct refraction, batch import PBR materials into D5, add interior parallax assets to each window in a building for your arch-viz scenes.

Grass materials and a lot more features have been optimized.

You can find full release notes for version 2.3 here.

Be sure to launch your D5 Render as you watch the video below and check out what's new!
D5 Render is a new real-time ray-tracing rendering engine.