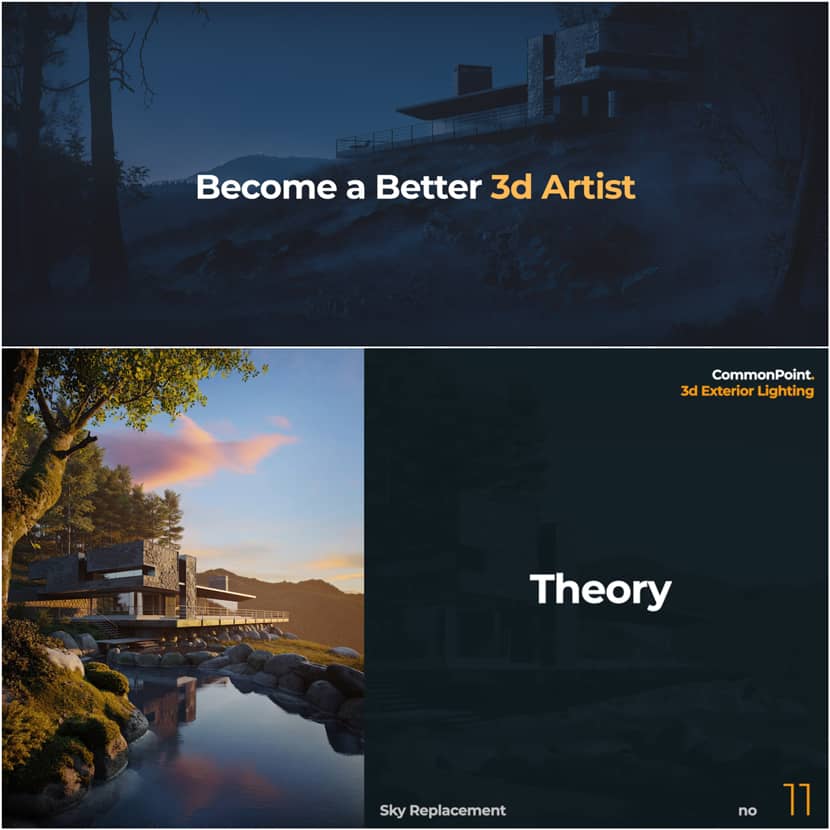 CommonPoint has recently released another free lesson from their Masterclass: "3D Exterior Lighting" and this time, the secret of a good sky replacement is well explained!
This is a new free lesson from the CommonPoint Masterclass, available on YouTube, and we'd love to share it with you. We'll dive deep into choosing the perfect clouds, both in terms of artistic and technical aspects. This lesson is full of tips and tricks.

Finding a perfect HDRI for a sunset is quite difficult. On the one hand, you want sharp lighting and vivid colors, on the other hand, you would like to have nice clouds. This is a typical case, and the answer is often sky replacement. You get the idea. No more problems with borders, double size, or complex post-processing.

Chapters:
00:00:00 - Intro
00:01:14 - Theory
00:24:11 - Practice

Enjoy the video tutorial below!

The CommonPoint is a place to go when you're looking for inspiration and knowledge. You'll find loads of useful free content, whether you're a beginner or an expert, cg artist or an art director.