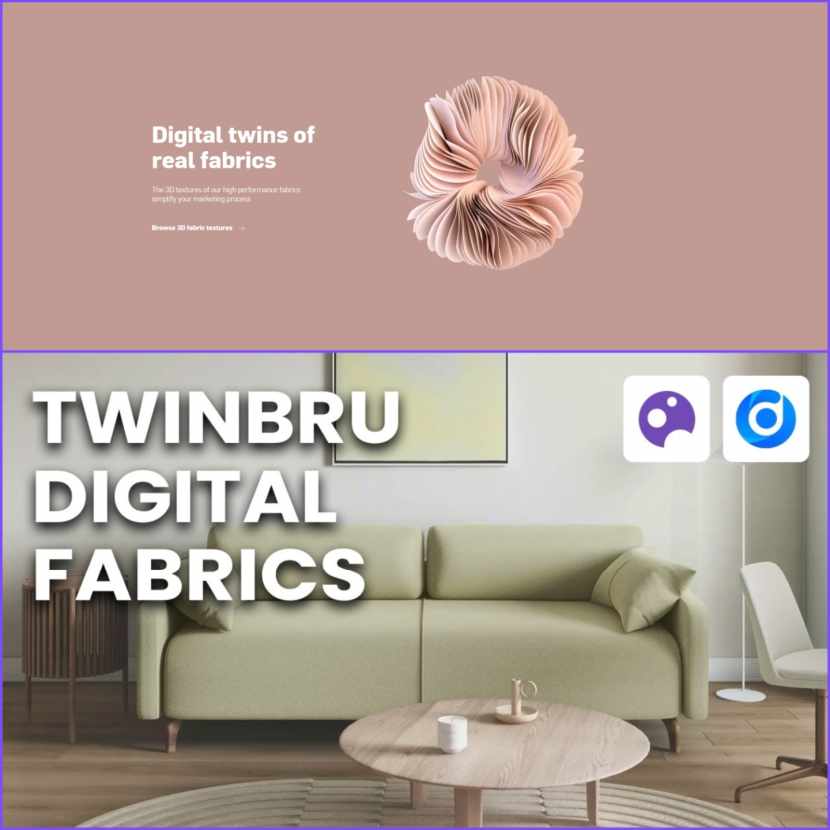 ChaosTV recently released a new video, making an introduction to the Twinbru free digital fabrics as a part of their online-asset browser, Chaos Cosmos!
Twinbru's free digital fabric library on Chaos Cosmos consists of more than 450 assets.

These digital textures help you create visuals that accurately reflect the intended aesthetic of your designs and help you find the perfect fabric match for your project. Download and import the assets in your next visualization project.

Unlock the doors of design innovation with Twinbru and Chaos Cosmos! Experience a level of detail in your visualizations like never before, with Twinbru's hyper-realistic digital fabric textures available on Chaos Cosmos.

Witness your ideas come alive with our high-quality, render-ready assets, perfectly matched to their real-world counterparts.

Here's how to get started on your journey:

1. Open the Chaos Cosmos asset library in V-Ray or Corona.
2. Dive into the mesmerizing world of 467 free fabrics by Twinbru.
3. Select the perfect fabric for your project and download it.
4. Import it directly into your scene.
5. Apply materials and witness the magic unfold.

Check the video now!

Chaos
 is a Bulgarian company established in Sofia in 1997 (famous for V-Ray). It is a world leader in visualization and computer graphics, creating technology that empowers artists and designers to visualize anything they can imagine. Their solutions vary from 3D rendering, to real-time rendering, and simulation software.