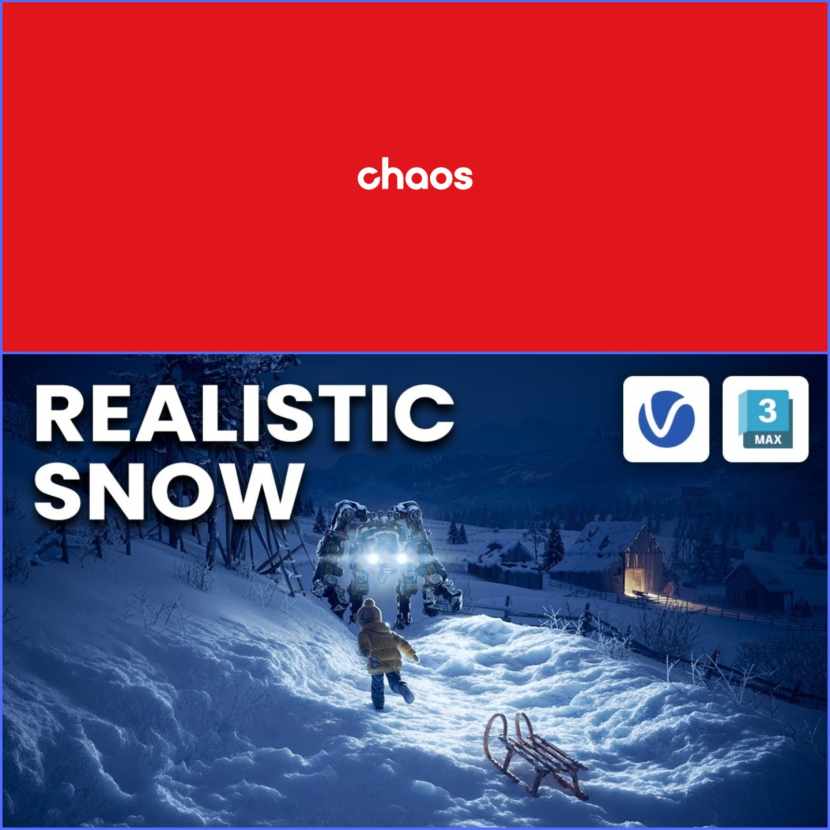 ChaosTV recently released a very cool video tutorial about creating realistic snow scenarios in your CGI scenes!
Winter is coming and every year we strive to create "as-real-as-possible" snow scenarios in our renders, correct?

Here comes the Chaos :) Here comes the V-ray :)

Learn how to modify your ground geometry to achieve that realistic snow-covered look using displacement and noise textures.

You will be also guided through the steps of crafting a subsurface scattering shader and fine-tuning it for that authentic snow-like effect.

Check the video now!

Chaos
 is a Bulgarian company established in Sofia in 1997 (famous for V-Ray). It is a world leader in visualization and computer graphics, creating technology that empowers artists and designers to visualize anything they can imagine. Their solutions vary from 3D rendering, to real-time rendering, and simulation software.