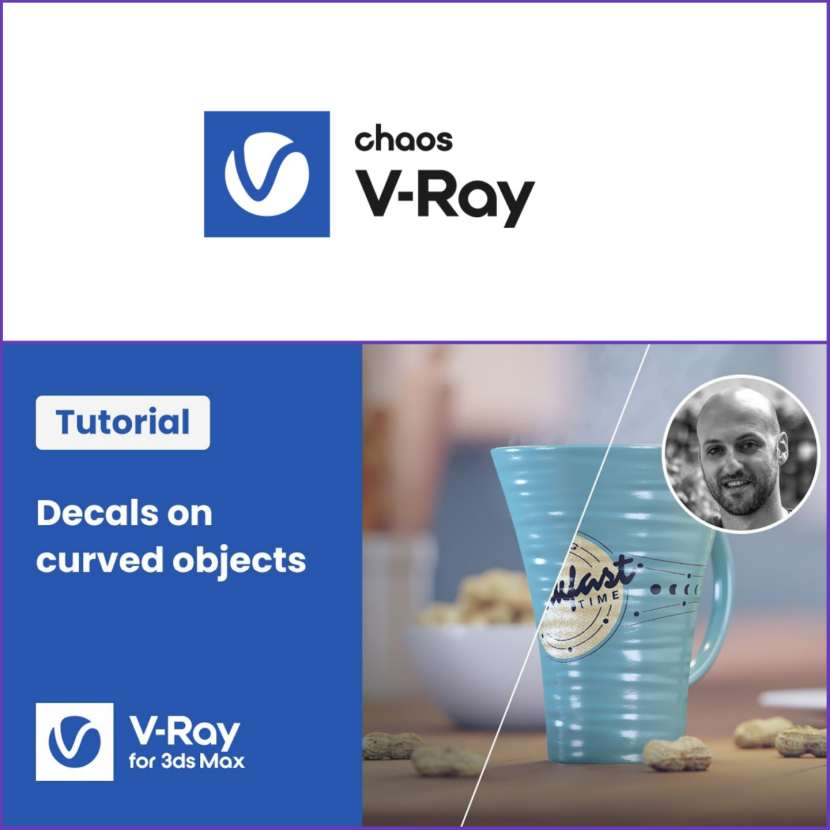 ChaosTV just released a new video tutorial explaining how to add stickers and labels to curved objects with V-Ray in 3DS Max.
In this short video tutorial, Veso from the Chaos 3D team will explain how easy is to add realistic stickers and labels to curved objects.

You will also learn how to blend surface and decal bumps using cylindrical projection and additional bump options in V-Ray Decal.
Check the video now and start rendering!
Chaos is a Bulgarian company established in Sofia in 1997 (famous for V-Ray). It is a world leader in visualization and computer graphics, creating technology that empowers artists and designers to visualize anything they can imagine. Their solutions vary from 3D rendering, real-time rendering, and simulation software.