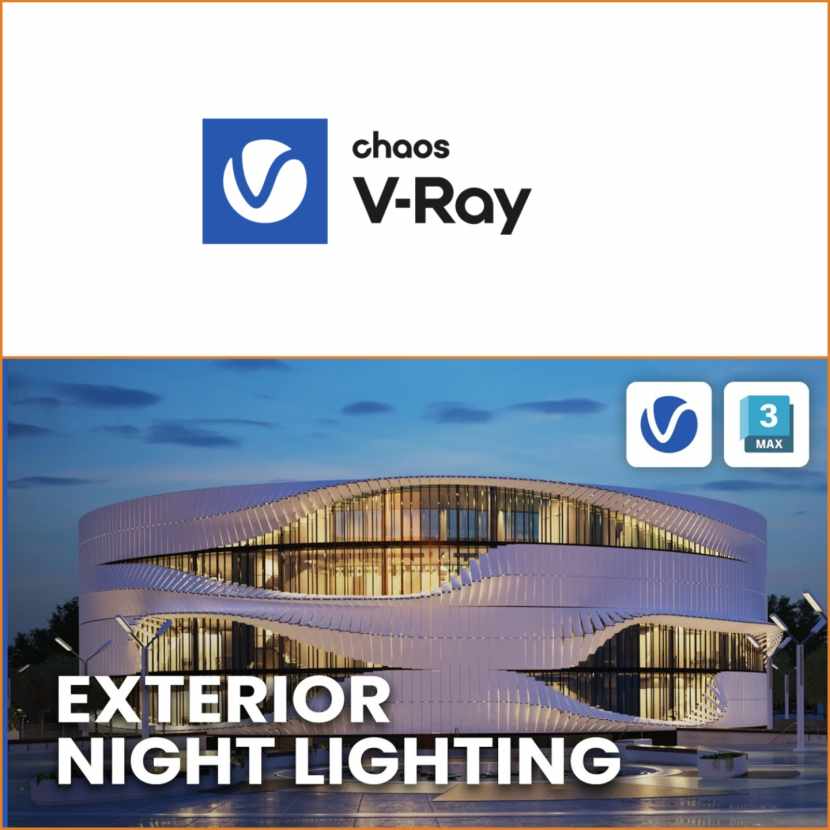 Chaos TV recently released a new video tutorial explaining how to achieve realistic night lighting for the exteriors using V-Ray for 3DS Max.
In this tutorial, you'll learn how to set up lighting for nighttime scenarios.

You'll also learn how to set up the environment lighting using an HDRI from Chaos Cosmos, and also how to add artificial lights, street lamps, and interior lights, that will be visible from the outside of the building.

See how you can tweak the parameters to fine-tune the lighting and create realistic renders—plus, many other useful tips and tricks on denoising, managing multiple lights in a scene, and more.

Don't forget to download the scene and try the techniques yourself to take your visualizations to the next level.

Check the video now!

Chaos
 is a Bulgarian company established in Sofia in 1997 (famous for V-Ray). It is a world leader in visualization and computer graphics, creating technology that empowers artists and designers to visualize anything they can imagine. Their solutions vary from 3D rendering, real-time rendering, and simulation software.