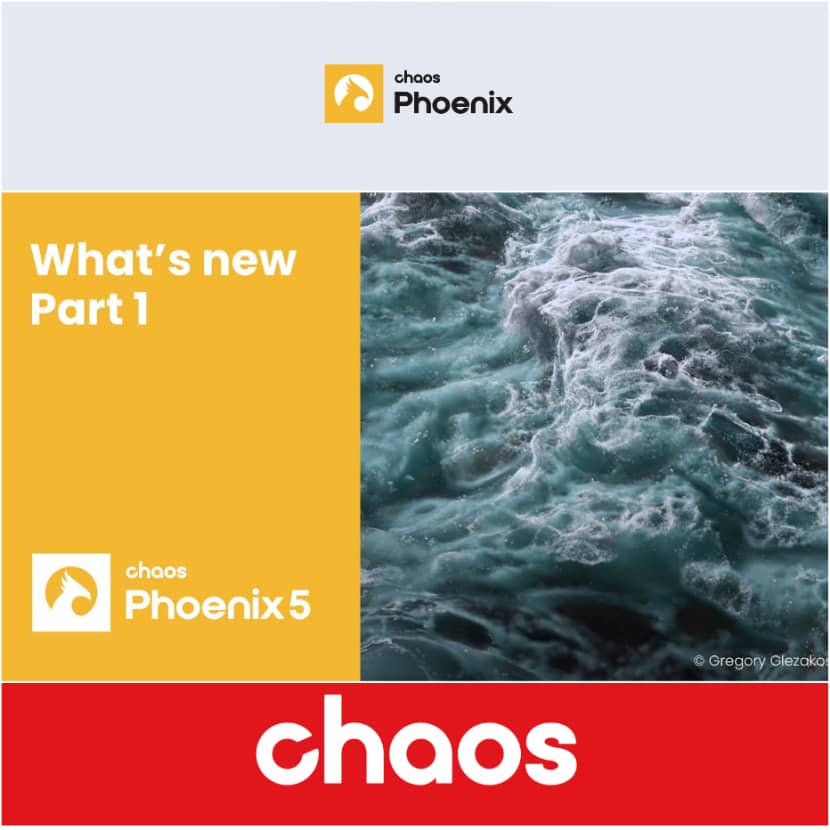 Chaos recently published an introduction video about its Chaos Phoenix 5 new features!
Watch this video as Svetlin Nikolov (Phoenix Team Lead) and Georgi Zhekov (Phoenix Product Specialist) walk you through all the latest features and show you how they work in practice.

0:00 - Introduction
1:20 - How to use the Thruster force, Axis lock and new Speedboat preset
8:10 - New Ice cubes preset
16:08 - New Stormy sea preset
21:00 - Use Active bodies as birth volumes
27:17 - Pick Active Bodies in node selectors
31:14 - Use Active Bodies as emitters in Phoenix Sources
38:28 - New Jet engine preset
39:53 - How to use Discharge modifiers
42:16 - Improved Fire preset and how to use V-Ray GPU during Phoenix simulation
46:00 - Phoenix Standalone Simulator
52:24 - How to export and retime PRT files
1:01:04 - Improved foam patterns with New 'Size Variation' and 'Stringy' options

To find out more, be sure to visit Chaos website and check the video below!
Chaos
is a Bulgarian company established in Sofia in 1997 (famous for V-Ray). It is a world leader in visualization and computer graphics, creating technology that empowers artists and designers to visualize anything they can imagine. Their solutions vary from 3D rendering, real-time rendering, and simulation software.