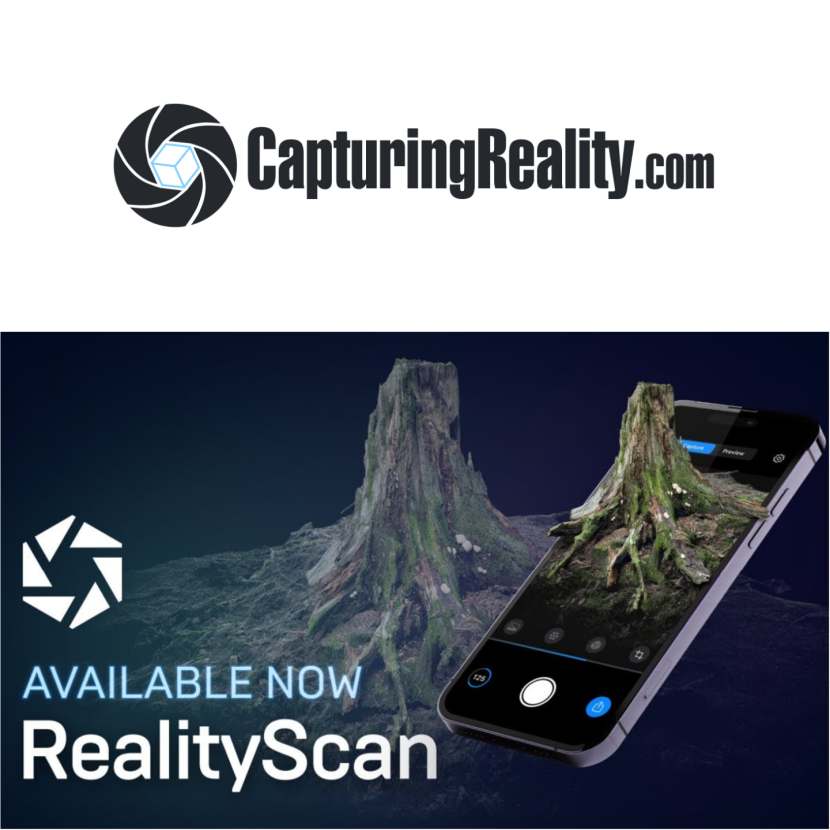 Capturing Reality finally made RealityScan officially FREE to download on iOS! 
The app was built with technologies from Capturing Reality, a company specializing in photogrammetry solutions.

With RealityScan, anyone can create 3D models in just a few minutes by following a few simple steps.

All users need to do is photograph the object using their phone or tablet, and then the app does the rest to transform the images into a 3D model through cloud processing.

Of course, there are some things you can do to make sure that the object is captured in good quality. These include having at least 20 shots of the subject at different angles in good lighting conditions and a clean background.
Once the capture is complete, the 3D object can be exported and uploaded to Sketchfab – a popular platform for publishing and discovering 3D, AR, and VR content. These models can be used for a variety of purposes, such as turning them into augmented reality objects or adding them to your 3d scenes and rendering on your favorite render farm!
Get the 3D scanning app for mobile devices that turns photos into high-fidelity 3D models.

When you upload your first RealityScan model to Sketchfab, you'll get a year's Sketchfab Pro subscription!

Check the video below and get ready to create your own photo-scanned 3d models!
Capturing Reality photogrammetry solutions enable you to create ultra-realistic 3D assets and environments from photos and/or lasers scans.