Monday, May 30th, 2022: 3D Community News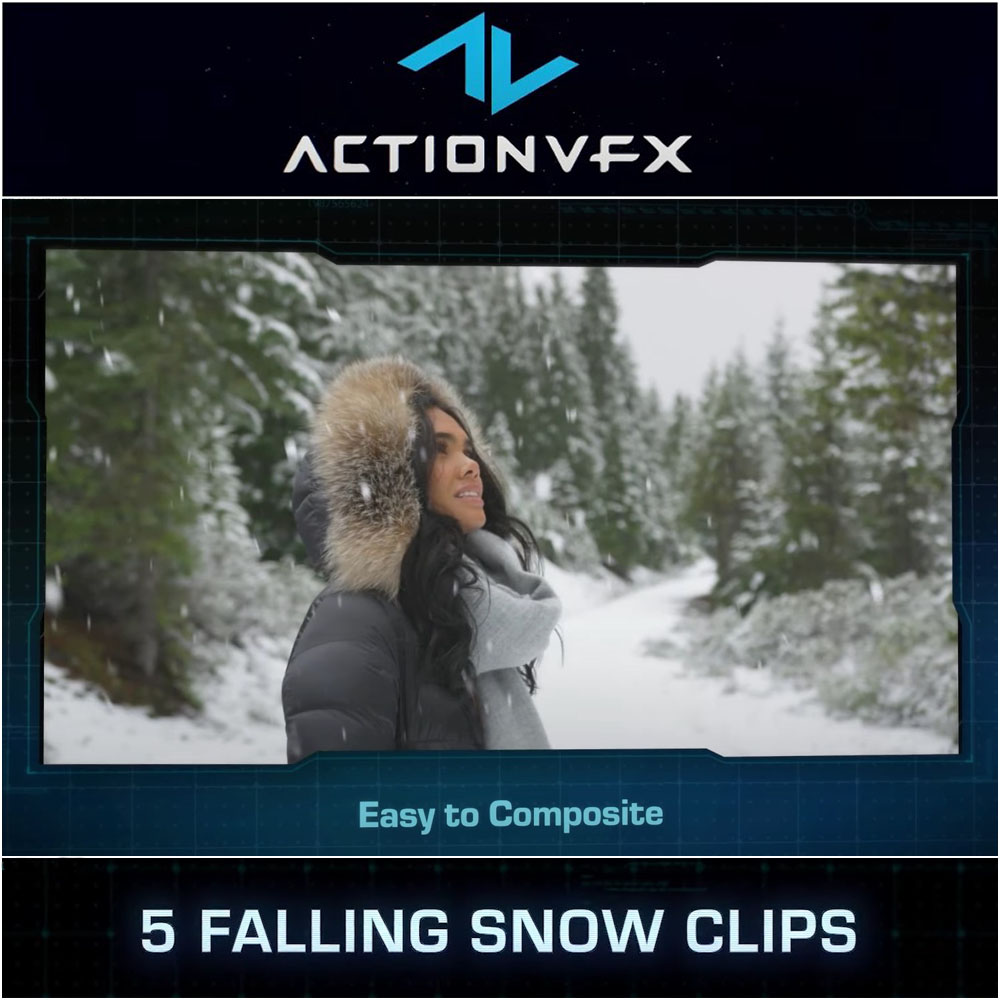 ActionVFX has released its Free–Snow FX collection that includes five physical effects clips of falling snow.
All of the clips can be used in commercial projects and they are captured at 1080p in full HD resolution and 24fps. There is a variety of intensities that have been shot practically, and are provided in ProRes 422 LT format.  The collection is the 2nd free snow set, ActionVFX has released during the year. The 1st set included 49 free snow textures and you can find it HERE!
Enjoy watching the video presentation of this free Free–Snow clips collection and DOWNLOAD it now!
Action VFX was founded in 2015 in Johnson City, Tennessee, for the sake of providing high-quality visual effect assets, combining their love for filmmaking with technical expertise. They have more than 4,700 elements ranging from explosions, water, fire, smoke, debris, particles, energy, and much more!