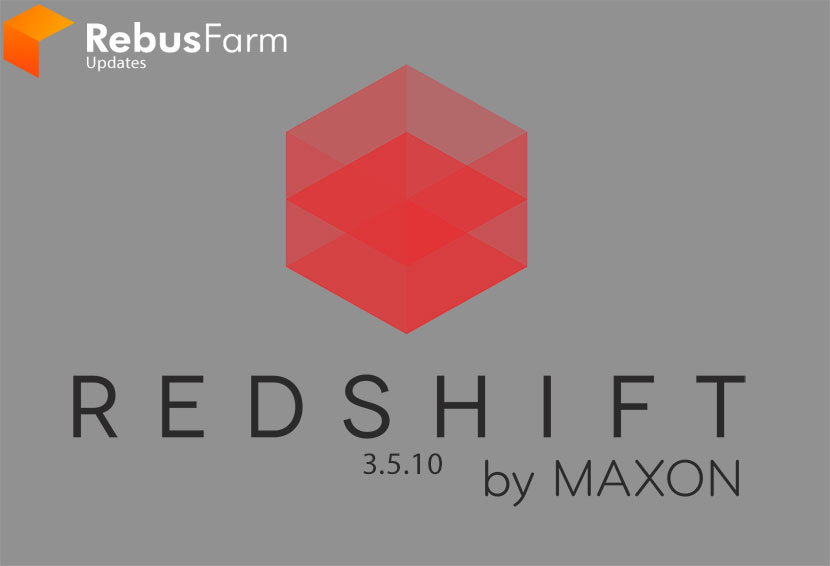 The Rebus Redshift Render Farm updated its Redshift version for release 3.5.10
WE DROPPED SUPPORT OF RS 2.5 AND BELOW TO KEEP THE RENDERNODES WITH THE LATEST GEN OF GPUs

Redshift 3.5.10 and later are not compatible with 2023.0.0 or 2023.0.1; please upgrade to Cinema 4D 2023.1.0 for ongoing Redshift compatibility; Prior C4D releases (21-26) are unaffected and are fully compatible with Redshift 3.5.10.


Please note, all jobs that use Redshift release 3.5 will release 3.5.10.
Previous versions will be rendered with 2.6.56, and 3.0.67 respectively.
If you need a specific version of Redshift for your Project, please contact our support.
About the update
This update introduced bug fixes in 3dsmax for Wireframe, bump mapping node connection, Redshift color picker, loading render presets, and UI loading issues.
For C4D added support for the native Redshift Camera which replaces the standard camera, fixed an issue where material previews looked inconsistent, fixed uvs issues, added automatic detection of some types of mesh velocity weightmaps/vertex colors. Also improved the RS Volume object, added support for the Pyro object, fixed the issue where C4D Volume Loader would use an incorrect VDB frame, and added support in C4D 2023.1 for creating Redshift materials with the material manager.
The update also fixes how reflectance affects shadow strength, hot pixel noise, Standard material shadow opacity range, and fixed bug that caused photon rays to cut abruptly from some lights.
Get started with your own renderings