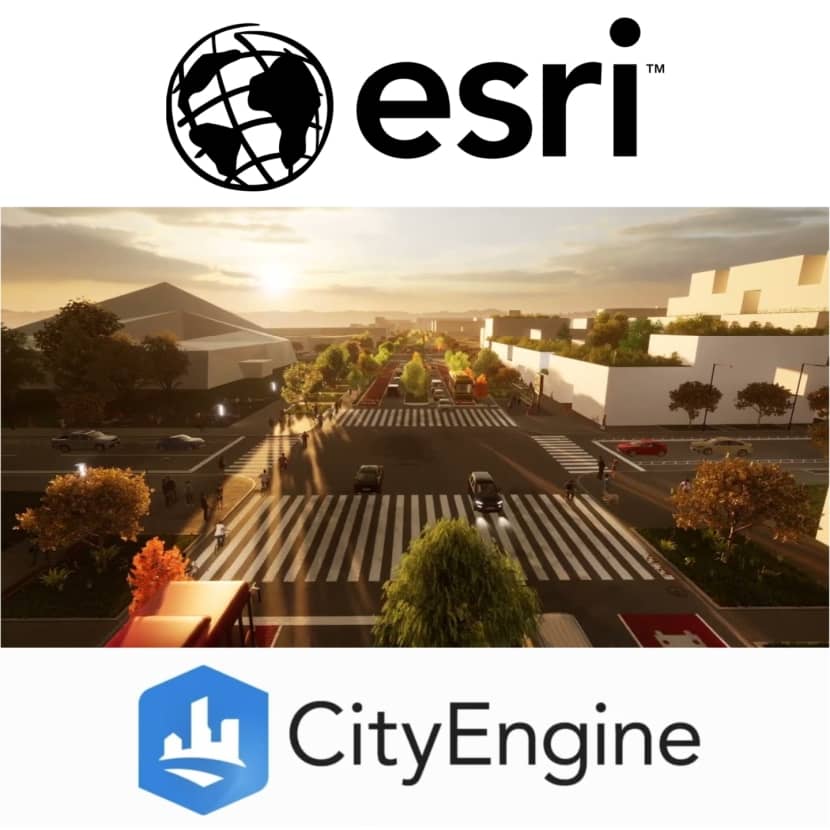 Esri has released an updated version of its procedural 3D city generation software, CityEngine 2022.1!
CityEngine generates detailed city models from simple procedural rules, importing data in standard file formats like OBJ and DXF, and exporting in formats including FBX, Alembic, and USD.
Although aimed at architects and urban planners – it integrates with ESRI's ArcGIS platform – the software is also designed for entertainment and comes with connections to DCC tools and game engines.
In recent years, it has been used on some major movies: Scanline VFX used it for city-destruction shots in Independence Day: Resurgence and Walt Disney Animation Studios used it on Zootopia.

Changes include the option to download real-world base maps and elevation maps at 8K resolution using the software's Get Map Data feature.
The update also improves workflow for drawing street networks, with a new Intersect Segments option to create new nodes automatically where streets cross.
A new Reverse Direction tool makes it possible to reverse the direction of individual streets.
It is also now possible to copy and paste rule attributes, street parameters, and object attributes in the Inspector, making it easier to style street networks.
City planners get improved integration with Esri's ArcGIS Urban software.

Read an overview of the new features in CityEngine 2022.1
Read an overview of the new features in CityEngine 2022.0
Read a full list of new features in CityEngine in the online changelog
Enjoy watching the video below to get a hold of the new features!
Esri is the global market leader in geographic information system (GIS) software, location intelligence, and mapping.